Last week the Disney Channel announced it they had written their first ever gay storyline in a television series for younger viewers. The drama series, Andi Mack, explores the lives of "tweens figuring out who they are", and the previous season scored #1 among 6-14 year-olds.
The second series returned on Friday with a special hour-long episode and, much to the anticipation of fans, Cyrus' coming out was part of it.
The first thing to note is that, despite it being written and created for a younger audience, the narrative is full of mature subject matters. Aside from Cyrus' sexuality, other characters tackle the complications of liking a boy and not knowing what to do, or their dad losing their job and lying about it. Children's television has changed a great deal from when we grew up and the direction it's goingin is brilliant. Andi Mack could easily become an emotional guidebook for children growing up.
As for the use of relationships in the narrative, it was quite a surprise that they featured so heavily. We already knew that Cyrus would have a love interest but Andi, the show's protagonist, was equally in relationship turmoil herself. The episode began with her in a love triangle from the last series with Jonah and his girlfriend Amber. It was very hard not to wonder how often these issues arise for 13-year-olds, and grieve for a lost innocence if so.
On that note, Cyrus's part in the episode should be discussed. It started with him innocently beginning a new romance (with a girl) named Iris and ended with a problematic dynamic forming between him, Andi, Jonah (Andi's new boyfriend and the boy Cyrus develops feelings for) and, naturally, Iris. Being thirteen never seemed so tough before – is this in fact a love pentagon?
Cyrus confided his feelings for Jonah to Buffy and it was an incredible moment. At first she queries whether he likes Andi and then as the realisation dawns on her, she slowly asks:
"Do you like... Jonah?"
What's more, Buffy is an ideal receiver of this information as she reassures Cyrus and provides endless amounts of support. It might be a children's series but the Disney Channel has wonderfully carried out this revelatory scene.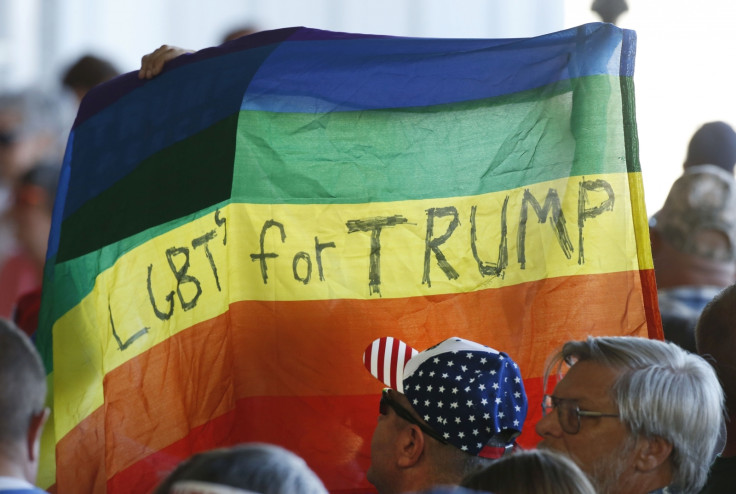 As a form of comic relief the deeper insecurities of this are left to focus on the humour of dating Iris. Awkward lines ensue and the subject of his sexuality is lightly continued as a subplot for the rest of the show.
All in all, Disney's episode was much more delicate in its treatment of this storyline than I ever would have imagined. During an era of Trump and fears of being different, it couldn't have come at a better time. There was a great amount of emotional maturity written in for Buffy and as the confidant, whatever she said could hugely impact the scene. Instead, the main feeling was of support and acceptance and for that, the episode was an overwhelming victory for LGBTQ youth.