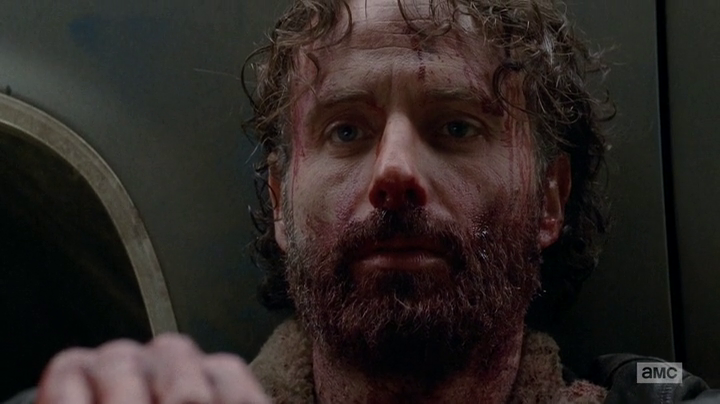 Andrew Lincoln is the latest victim of an internet death hoax. An internet report claiming that the Walking Dead star had died in a snowboarding accident at Zermatt Ski Resort in Switzerland has gone viral and baffled his fans.
According to the report by Global Associated News, Lincoln aka Rick Grimes lost control while snowboarding and smashed into a tree at high speed and died instantly.
However, the news is a hoax and Lincoln is alive.
Contrary to the fake report, the fan favourite Rick Grimes is doing absolutely fine and busy shooting for Season 5 of AMC's popular zombie horror drama, The Walking Dead.
See? Andrew Lincoln is alive and well, y'all. pic.twitter.com/ktzwuWwh2r

— Objectifying Andy (@AndyObjectified) June 18, 2014
The website Global Associated News is a fake news generator which uses a generic template to churn out fake stories. It comes with a disclaimer that the fake stories it generates are works of fiction to be used for the sole purpose of entertainment.
Meanwhile, fans were shocked to hear the news of their favourite character's death and tweeted their disbelief.
To whoever started the rumor that Andrew Lincoln aka Rick Grimes died and that season 5 is canceled, screw you #TheWalkingDead — gabriella (@gabriellasing) June 17, 2014
Yo, did anyone else hear about Andrew Lincoln from The Walking Dead? Supposedly he's dead? Or is that a false statement?

— chao mein (@gersongay24) June 18, 2014
Ok Facebook that was NOT A FUNNY JOKE spreading a rumor that Andrew Lincoln was dead. Because if Rick from @TheWalkingDead was dead, I'd die — Sophie (@soh_fee) June 18, 2014
i just saw a headline that said "andrew lincoln found dead" don't play me like that internet my heart fell out

— azizzle (@punkylock) June 18, 2014