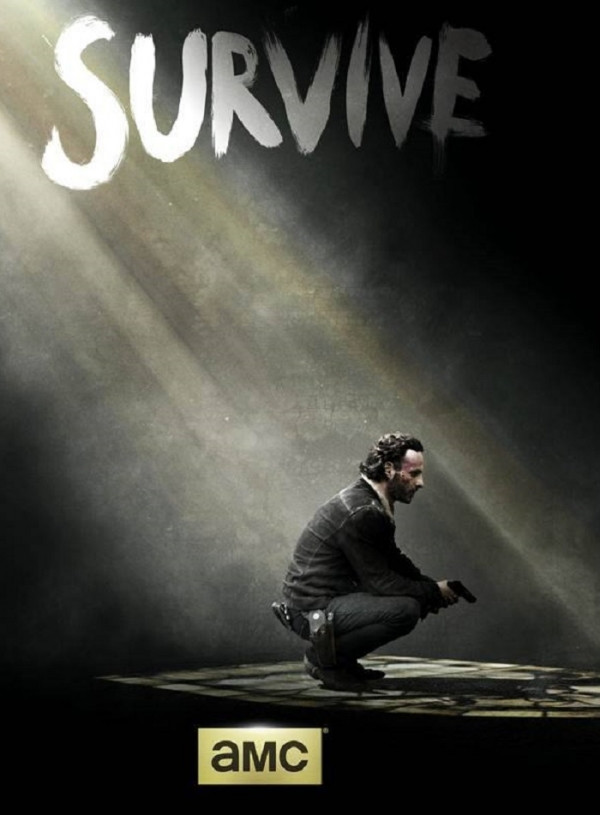 The Walking Dead never ceases to shock its loyal fans. The latest spoilers from the sets of AMC's zombie thriller are nothing different.
Earlier, there were rumours of the death of the beloved character Glenn in the upcoming series. Now, show creator hints at many more major characters turning into zombies during the premiere of Season 5.
Looks like Rick Grimes and his friends will have to pay a heavy price in order to escape from the Terminus and it might even result in the death of Glenn and probably other major characters, as hinted by Robert Kirkman.
Suggesting that the rumours could be true, TWD fan group, the Spoiling Dead Fans, has reported that some scenes from the series are being filmed in a hospital where the crew needed an old sonogram machine.
Entertainment website Breathcast suspects that after Glenn's death, Maggie needed a reason to live and she may just find out that she is 'pregnant'.
The spoiler indicates that fans can expect more major character deaths, Hollywood Life reported.
Show creator Robert Kirkman, who loves to kill off main characters in his series, has teased about some other favourite character's death soon after the Fall premiere of the AMC horror series.
"It's always highly likely, though I wouldn't say that it's any more likely than it ever is, but it is always extremely likely," Kirkman told Hollywood Reporter.
"We did pull back on the reins a little bit at the end of season four. We're definitely going to hit the ground running for season five and we really don't let up very quickly at all. It's going to be a pretty fast-paced, intense season," he said.
Kirkman, however, remained silent when quizzed about the death of Glenn in the upcoming series.
"I absolutely love it. It means people care and people are paying attention. So keep those rumours flying," he told the website.
The Season 4 had ended with a cliffhanger as Rick and his friends were shown trapped inside a train car in the Terminus, which is a dangerous place swarmed by Termites (cannibals).