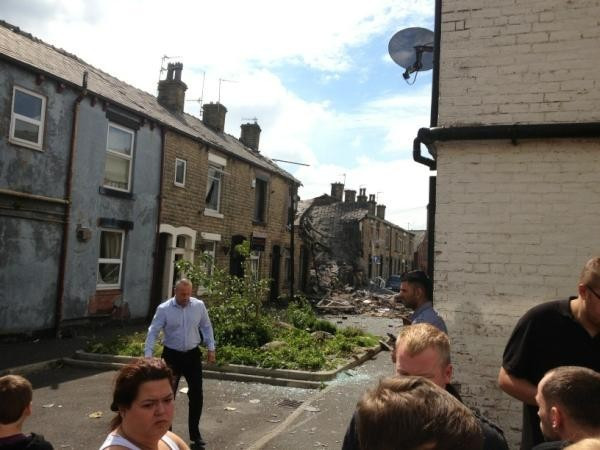 Police have charged a man with manslaughter after a suspected gas explosion lead to the death of a two-year-old in Oldham.
Andrew Partington, 27, has been charged with manslaughter and criminal damage after the blast ripped through two houses on Buckley Street, Shaw, killing toddler Jamie Heaton.
Partington, a neighbour of the toddler's family, was in hospital suffering from severe burns for two months following the explosion.
The blast completely destroyed two houses and forced six others on the same street to later be demolished.
A 32-year-old man believed to have carried out boiler maintenance work who was arrested on suspicion of manslaughter remains on police bail pending further inquiries.
Chief Crown Prosecutor, Nazir Afzal, said: "I have today advised Greater Manchester Police to charge Andrew Partington with the manslaughter of Jamie Heaton, aged two, and causing criminal damage valued at over £1m to houses in Buckley Street, Oldham, on 26 June 2012.
"Police were called to the scene of a gas explosion in Buckley Street at around 11.15am where two houses, number nine and number 11, were destroyed in the blast and other homes damaged.
"I would like to express my sympathy to Mr and Mrs Heaton on their tragic loss.
"After considering the evidence, I am satisfied there is sufficient to charge Andrew Partington with manslaughter and criminal damage".
Two-year-old Jamie was watching television in the living room of his home at 11 Buckley Street when the blast occurred at around 11:15am.
Jamie's mother survived the blast as she was in the backyard of the house hanging up clothes.