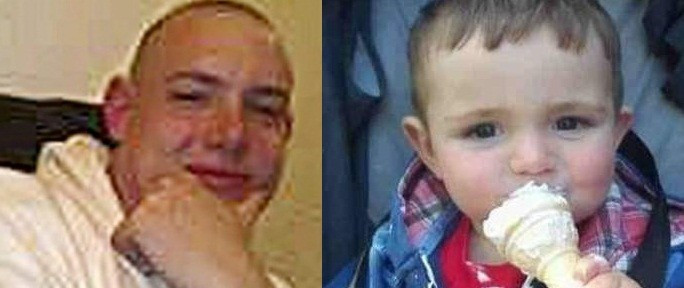 Andrew Partington has pleaded guilty to the manslaughter of toddler Jamie Heaton following a gas explosion at a house in Oldham.
Partington, 27, pleaded guilty at Manchester Crown Court via video-link to the manslaughter of two-year-old Jamie, and also admitted eight charges of destroying neighbouring houses, causing £1m worth of damage.
The explosion, which ripped through three houses in Shaw, Oldham on 26 June, happened because neighbour Partington let his home fill up with gas overnight.
Partington, an unemployed father of six, suffered 40 percent burns and was in hospital for two months following the blast. He is believed to have had an argument with his girlfriend the night before the explosion.
Jamie was watching television in the living room of his family's home in Shaw when the blast occurred at around 11:15am.
Jamie's mother, Michelle Heaton, survived the explosion as she was in the backyard of the house hanging up clothes and his father Kenny was out at work. Both were in court for the hearing.
Following Jamie's death, his family said that Jamie "adored his family his brother and sister, Jack and Jodie. They loved their cuddles and play fighting.
"Even though we only had a short time with Jamie, the time we had was special and his memory will live on through Jack and Jodie and everyone close to him.
"His personality was unique and amazing. Jamie was unique and amazing - we will miss everything about him."
Partington will be sentenced on 11 February.