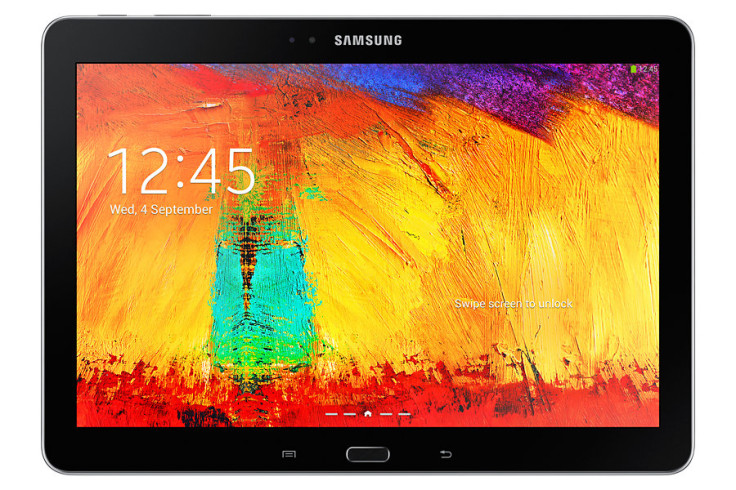 Users of the Samsung Galaxy Note 10.1 in the UK will observe a new OTA update seeding for their devices. This update enhances the current Android 4.3 Jelly Bean operating platform, to Android 4.4.2 KitKat.
According to a SamMobile report, the latest Android 4.4.2 KitKat OS upgrade bearing version number P605XXUCNL1 is now available to owners of Samsung's Galaxy Note 10.1 2014 Edition LTE variant [bearing model number SM-P605] tablets.
New enhancements brought along by the latest update:
Being a firmware update, the Android 4.4.2 KitKat update (P605XXUCNL1) brings along the following features:
Bluetooth MAP support: Android now supports the Message Access Profile (MAP) so Bluetooth-enabled cars can exchange messages with your device.
New built-in Android Device Manager: Helps track lost devices/wipe confidential data stored within lost devices.
Chromecast support: With your Android device and a Chromecast, users can watch movies/TV shows online from Netflix, YouTube, Hulu Plus, and Google Play on HDTVs.
NFC payments: Android 4.4 introduces a new, open architecture for NFC payments that works with any mobile carrier, and lets apps manage your payment information in the cloud or on your device.
Easy home screen switching: Users can customise their devices and install one or more home screen replacements and can switch between them easily in Settings > Home.
Email app refresh: The redesigned Email app has a fresh new look with nested folders, contact photos and better navigation.
Location modes and monitoring: If you want to conserve battery, go to Settings > Location and switch between high accuracy and battery-saving location modes. There's no need to toggle GPS, Wi-Fi, and mobile network settings. And to see which apps have recently requested your location, go to Settings > Location.
Music and movie-seeking from lock screen: Jump to a specific part of a song or video from your lock screen. Just long press on the play or pause button and then make your selection.
Apart from installing the latest Android 4.4.2 KitKat firmware update via OTA, Samsung Galaxy Note 10.1 2014 LTE edition users can also search for the software update manually and install.