There's good news for users of Samsung Galaxy Note 3 having subscribed to AT&T's wireless network service in the United States of America. The wireless carrier has re-released Google's Android 4.4.4 KitKat operating system update, after the firmware stopped seeding due to the AT&T Address Book issue which is now reportedly corrected.
According to AT&T, the latest KitKat update release incorporates fixes to the AT&T Address Book bug, and also brings along a new design fix. Galaxy Note 3 users should observe the OS update bearing version number N900AUCUDNL1 and build number JSS15J.N900AUCUDNL1.
AT&T-driven Samsung Galaxy Note 3 (SM-900A) users should observe the Android 4.4.4 KitKat firmware update via the over-the-air (OTA) mechanism.
The above announcement should bring smiles on the faces of Galaxy Note 3 users fretting about AT&T not rolling out the official Android 4.4.4 KitKat OS upgrade to their devices.
Even though the latest Android KitKat update does not promise extraordinary features, the update does signify that Android 5.0 (Lollipop) OS upgrade is around the corner, and you can expect your devices to get it comparatively faster.
Samsung Galaxy Note 3 originally ran the now legacy Android 4.3 Jelly Bean operating platform straight out of the box, till the Android 4.4.2 KitKat was made available in March 2014.
Also, Samsung and AT&T released the first iteration of Android 4.4.4 KitKat (for Galaxy Note 3) in November 2014 before the seeding of the update was stalled.
What's new in Android 4.4.4 KitKat OS update?
As stated above, the current iteration of Android 4.4.4 brings along fixes to major issues, but a full changelog of the features brought along by the update is as follows:
Kids Mode
Side Sync 3.0
Safety Assistance – Send Help Message
Camera enhancement – Virtual tour
Knox 2.0
Gauging by the above enhancements, it is evident that the biggest addition to Samsung Galaxy Note 3, upon installing Android 4.4.4, is the support for Samsung Knox 2.0.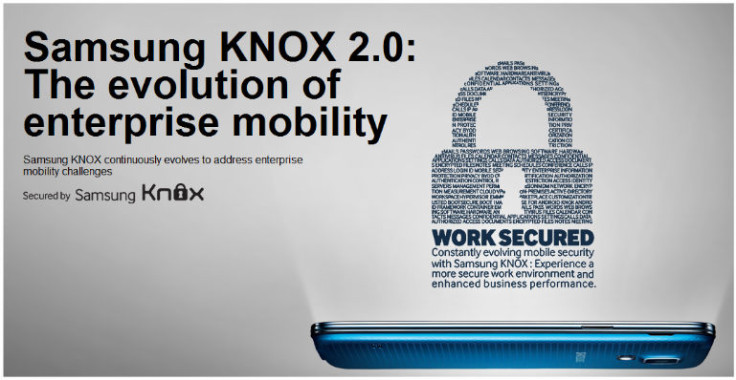 How to manually install Android 4.4.4 on AT&T carrier driven Samsung Galaxy Note 3 smartphones
Before installing the OS update, the battery within your Galaxy Note 3 smartphones should be fully charged. Do not remove the battery during the update process.
To initiate the update manually, connect to a Wi-Fi network
From the Home screen, tap on Menu > Settings > More > About device > Software update > Check for updates
Tap OK
Your device will automatically start downloading the software update. Once complete, select Continue and the device will restart
Please wait until your phone reboots completely, and then select Done to finish
Verifying update build:
From the home screen, select Menu or pull down the notification shade

Select Settings > General > About device
The following information will be displayed:
Android version: 4.4.4
Baseband version: N900AUCUDNL1
Kernel version: 3.4.0-3032228
Build number: JSS15J.N900AUCUDNL1