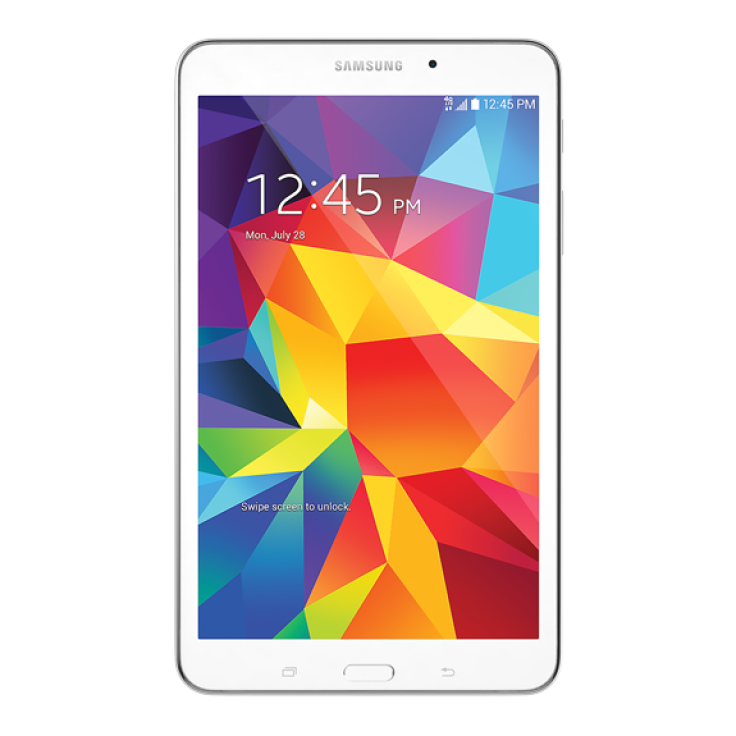 If you are a Samsung Galaxy Tab 4 8.0 (model number T337) user residing in the United States, and have subscribed to T-Mobile's wireless service, then do check out for Google's Android 4.4.4 KitKat update for your devices.
T-Mobile has officially announced the Android 4.4.4 KitKat OS upgrade for the Samsung Galaxy Tab 4 8.0, and you should observe the update bearing version number T337TUVU1BNK4, via the over-the-air (OTA) mechanism within your devices.
Samsung's Galaxy Tab 4 8.0 originally ran the now Android 4.4.2 Kitkat operating system, out of the box.
Even though the latest Android KitKat update does not promise extraordinary features, the update does signify that Android 5.0 (Lollipop) OS upgrade is around the corner, and you can expect your devices to get it comparatively faster (than earlier versions).
As of now, Samsung's high-end Galaxy S5 is receiving the Android 5.0 OS upgrade, in multiple countries of the world, therefore, it should not be too long for the update to roll out to users in the EU, UK, India and US.
Currently, neither T-Mobile nor Samsung have released an official changelog of the new features that Android 4.4.4 update brings to Galaxy Tab 4 8.0 LTE tablets, but the predominant change should be the 'stability enhancements' as listed by T-Mobile's official page.
Android 4.4.4 Kitkat will be available to your devices via the over-the-air (OTA) mechanism; you can even manually download the update and install it.
How to manually install Android 4.4.4 on T-Mobile-driven Samsung Galaxy Tab 4 8.0 LTE tablets:
Before a manual installation, ensure that the battery within your Galaxy Tab 4 8.0 is fully charged and you are receiving a robust Wi-Fi connection.
Follow the steps mentioned below to manually install Android 4.4.4 within your T-Mobile-driven Galaxy Tab 4 8.0 devices:
From the home screen, press the Menu key
Tap Developer options, if available. If not available, skip to step 7
Tap the Home key to exit the settings menu
Insert the USB data cable into the phone and then into an available port on the computer
Select Media device (MTP) at the phone prompt. The PC should recognise several devices and begin installation. This is normal and may take a few minutes. Unplug the data cable when completed
Updating your Samsung Galaxy Tab 4 devices:
Open the Samsung Kies application
Allow the application to detect the device and display an available update notification
Follow the on screen prompts to complete the update
Verifying the software version:
From the Home screen, tap Apps
Tap Settings
Select the General tab
Tap About device
Read the version on the phone, it should be Android version 4.4.4/Baseband version T337TUVU1BNK4