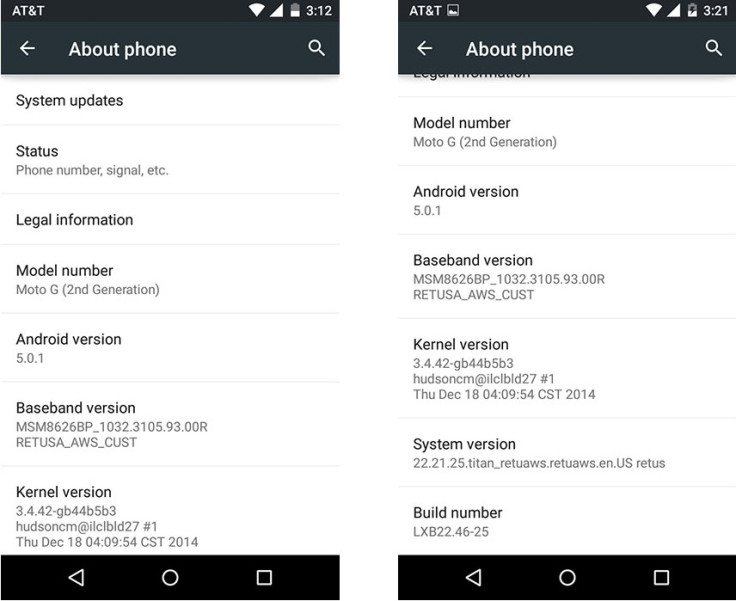 It seems the Android 5.0.1 update has started for Motorola's 1st and 2nd Gen Moto G handsets.
Following the roll-out of Android 5.0, Google issued another update with Android version 5.0.1 addressing the bugs in the previous firmware. The Android 5.0.1 is currently available on Nexus series devices such as Nexus 6, nexus 5, Nexus 4, Nexus 9, Nexus 10, Nexus 7 (2012 and 2013), Android Wear devices and Google Play Edition devices.
If the screenshots provided by DroidLife are true, then Motorola's second generation Moto G also makes it to the list and becomes one of the first non-Nexus devices to get the latest Android Lollipop version.
The screenshots are from a user who picked up the update recently. As per the screenshots, the Android 5.0.1 update with software version 22.21.25 and build number LXB22.46-25 is seeding to Moto G 2014 variants.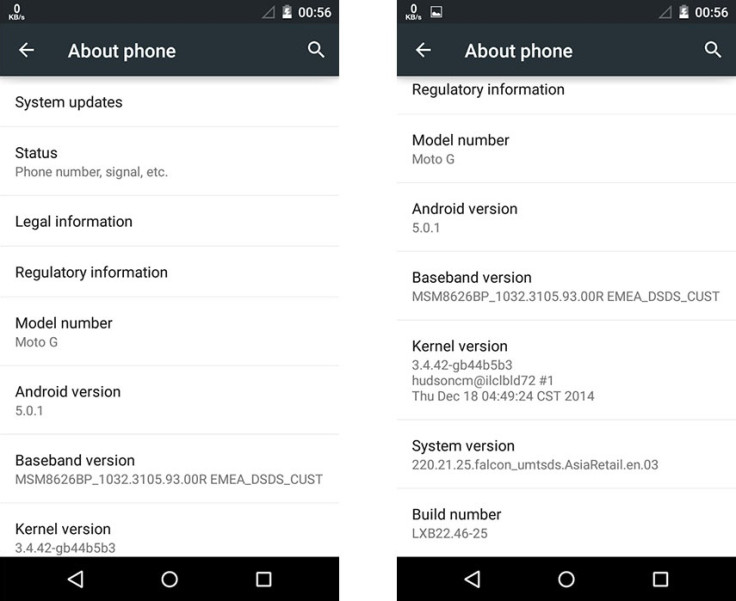 Apart from the new Moto G, the update seems to be available for the original Moto G smartphone as well. This has been confirmed through the screenshots shared on Google+ posting by a user who doubts whether the update is for a soak test or an official version, but it definitely comes with the Android version 5.0.1.
Motorola announced Android 5.0 update for the Moto G 2nd Gen in November. Not too many users received the update, which was then pulled out by the company due to a bug issue.