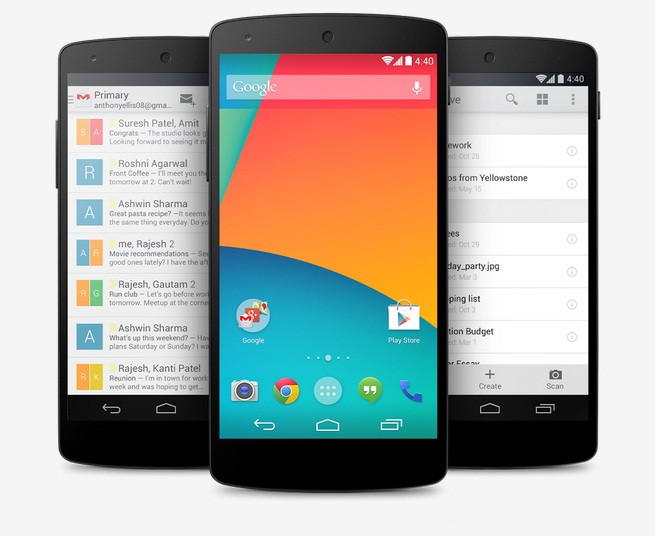 With Android L, Google did something that was a first for the company. It served up a developer preview of an upcoming version of its mobile OS. Now, it has offered updated Android L preview images for the Nexus 5 and Nexus 7, reports PhoneArena.
The update does not represent a huge leap ahead. It takes the version number from LPV79 to LPV81C, which means that this build is from two days after the first. The update has its focus tuned to the Google Fit APIs, since Google released the Fit SDK just yesterday.
For those of you who are considering flashing these factory images, DroidLife has a neat little guide for anyone who wants to do that.
According to BGR, "Droid Life says that it expects the new images to be available at the Android L preview site but notes that Google hasn't added them yet as of this writing."
Interested in checking out the new images? Head over to the Google developers' page and download the new Google Fit preview SDK onto either your Nexus 5 or Nexus 7. If you own any other device, then you are in bad luck, since they don't work on anything by the Nexus 5 and 7.
Android L happens to be the most radical change to the Mobile OS ever since Google introduced the world to Android 4.1 back in 2012. It boasts gorgeous visuals, thanks to the company's new Material Design UI.