Barring any 11th-hour surprises, we now have a good understanding of what the Android smartwatch market will look like when the Apple Watch finally goes on sale in a matter of weeks.
Google and its Android Wear partners have had just under a year to kickstart the smartwatch industry, work out what consumers want, push the technology to its limits and produce a range of wearables worth buying.
It's been a rampant process, with early entries like the LG G Watch and Samsung Gear Live (and two generations of non-Android Gears before it) looking positively ancient compared to the sleek Huawei Watch and LG Watch Urbane, both shown off in public for the first time at Mobile World Congress less than a year later.
With their metal bodies and leather straps, the pair look more like traditional, mechanical Swiss watches than any smartwatch to have gone before them - and with their round faces housing digital chronograph dials they look more like regular watches than even the square-screened Apple Watch. And the pace of change shows no signs of slowing, with LG understood to be offering a further two new smartwatches in 2015.
Stick software is more important than the watch itself
But traditional looks are only half the story. Software will play a pivotal role in deciding whether the smartwatch as a concept lives or dies. As Jo Harlow, vice president for phones at Microsoft, told IBTimes UK: "Probably the most important thing I see is not the device itself, it is what the services are behind it...the most critical part, for it to be a scalable business, is for a service that makes it sticky, not something you wear for three months then put in the drawer."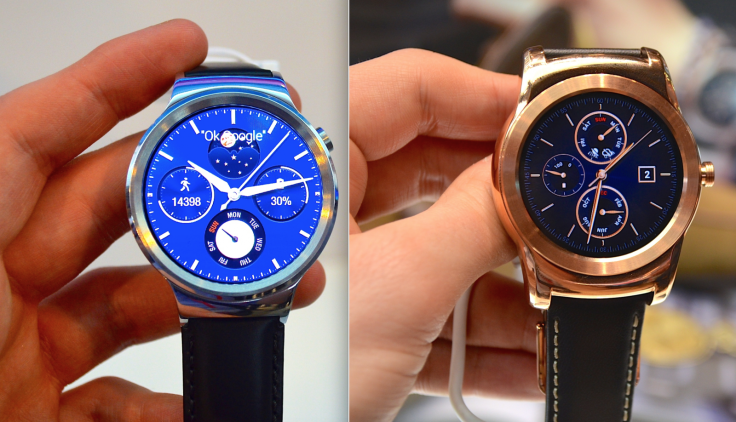 Apple, LG, Huawei - and makers of semi-smart mechanical watches like Withings - have mostly cracked the looks and size of smartwatches, but current software leaves a lot to be desired. Google, despite the attractive looks and premium materials used by its manufacturing partners, hasn't given Android Wear a unique selling point or a killer app.
Tim Cook and his team at Apple's California headquarters arguably have a more compelling set of software features - although the jury's out on how many consumers want to share their heartbeat with each other - and they're backed up by Apple's huge brand loyalty, but the Watch is still just your phone's notification centre attached to your wrist. Stripped back to its very basics, the Apple Watch - indeed, smartwatches generally - cannot be seen as stand-alone devices; they are smartphone accessories.
Bluetooth umbilical cord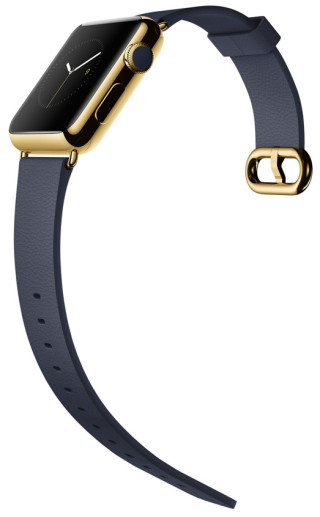 Unlike the MP3 player, the smartphone or the tablet, they are not usable products in their own right. They rely on a Bluetooth connection to your phone as an umbilical cord, and even once connected they offer no truly unique feature beyond the convenience of checking your wrist over digging a phone out from your pocket.
App developers will play a vital role in transforming the smartwatch from backing singer to solo artist, and Apple is in the best place of all to make that a reality. App developers will download the Watch software development kit (SDK) in their thousands or hundreds of thousands.
They will produce a near-bewildering array of apps giving the Watch more functionality than we can yet dream about, and only then will the smartwatch market come to life - just as the smartphone and tablet markets did before it.
Google, LG, Motorola, Samsung and Huawei have done well so far. They've kickstarted the smartwatch market and, after a very public year of trial, error and success, have produced some worthy rivals to the Apple Watch. Will they be enough to stop Apple dominating? Will the Huawei Watch really cost $1,000 (£655)? Will Apple charge $10,000 for its gold watch?
Will we all be wearing smartwatches in five years' time? Next Monday will be the first day in the journey to finding out.