It only takes a glance at the new Huawei Watch and LG Watch Urbane to wonder why Android Wear companies insisted in rushing to market with the first round of chunky, ugly wearables.
The first LG G Watch and Samsung Gear Live were square lumps of plastic and metal which looked like extras from low-rent science fiction films, not the handsome and stylish objects watch fans are used to. Switzerland had little to worry about.
But now things are different. Android Wear still offers few compelling reasons to own a smartwatch - and battery life remains a genuine concern - but now, as we near the launch of the Apple Watch, Google and its wearable partners needn't be embarrassed about the way the latest smartwatches look.
Shown off in public for the first time at Mobile World Congress in Barcelona, the Huawei Watch and LG Watch Urbane are a pair of near-identical wearables with round screens, gorgeous watch faces, leather or metal straps and stainless steel bodies.
The Huawei is slightly smaller, with a case diameter of 42mm - a size common among large traditional watches - and 18mm straps which can be swapped for any regular strap of the same size.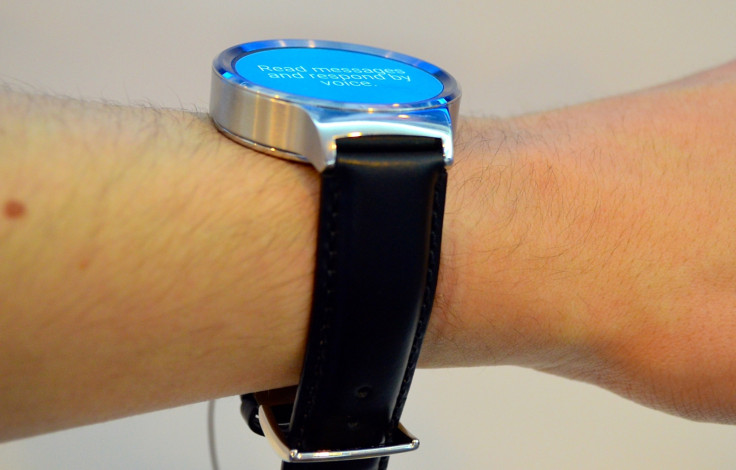 Crowns
Both have crowns - the LG's at 3 o'clock and the Huawei's at a more ergonomic two. Ergonomic, because instead of turning to adjust the time, these are both used to light up the screens with a press.
On their backs both watches have a heart rate monitor and an identical charger connection, which uses magnets to hold them against their respective power pads - something you'll likely have to do every night, although neither yet has an official battery life statistic.
Both are available in silver and gold - the Huawei also comes in black - and both have traditional leather straps with buckles and white stitching. Huawei offers a wider collection of straps to choose from - including metal bands - and the LG and Huawei can be fitted with regular 22mm and 18mm straps respectively.
As for software, the similarities continue. Both run Google's Android Wear, which means notifications from your phone over a Bluetooth connection. Calls, texts, emails and more come through to their circular screens, while fitness features include running and walking tracking, and the heart rate monitor.
Google Now
There are also Google Now-style cards for the weather forecast, calendar events, reminders about upcoming flights and walking directions using Google Maps.
Unfortunately, Android Wear feels like it wasn't designed with round screens in mind, as the user interface is square and the edges of messages and notifications are often cut off until you scroll up or down to get them into the screen's widest part.
The Huawei is the smaller of the two and as a result feels more like a regular watch. I'm used to the 36mm Withings Activité, but also wear regular 42mm watches, so can see myself getting used to the Huawei, once the stiff leather strap becomes more flexible with use.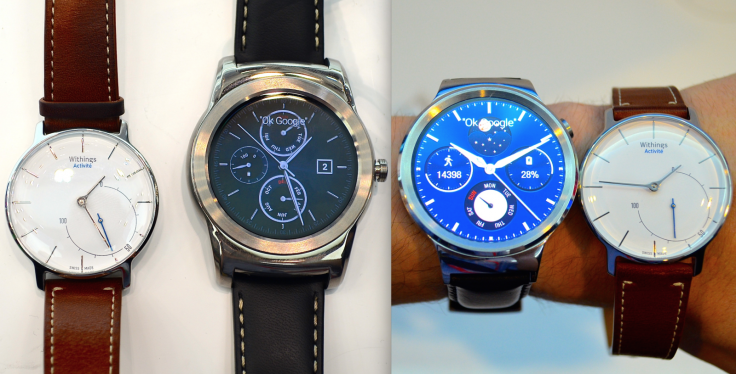 But readers with small wrists will probably, as I did, find the LG Urbane too large to be comfortable. I've no doubt that I would get used to the watch in time, but I'd always be aware of it being slightly too big and drawing attention to itself.
Neither watch yet has a price, so I can't say for sure if I'd add the LG or the Huawei to my watch collection, but if they land in the £200 to £300 range then I can see them being far more popular than the cheaper, uglier alternatives I mentioned above. Even the Motorola Moto 360, once praised as the most beautiful smartwatch, is starting to look dated in this company.
What about the Apple Watch?
Apple is holding a media event on 9 March where it will almost certainly announce the Watch's release date and pricing structure. We know the cheapest model will cost $349 (£227), and Apple usually puts new products on sale almost immediately after such events, so expect the Watch to be available by April at the latest.
Rumours suggest the gold Watch Edition could cost between $10,000 and $20,000, but at $349 the entry-level version will be priced very closely to the LG Urbane and Huawei Watch. Apple has opted against the desirable and better-looking round screen, but has packed its wearable with more features - and we all know how effective the Apple brand is at pulling in sales.
Both of these Android Wear watches are excellent pre-emptive strikes against Apple, but will they be enough to stop the iPhone maker from dominating? Give it six months and we'll have our answer.