Since the release of Android 4.1 (Jelly Bean) at Google I/O in June, the question on most Android smartphone owners' lips has been "When will my phone get Jelly Bean?"
Two of the most high profile Android smartphones of the last 12 months have been the Samsung Galaxy S2 and the Galaxy S3 although Samsung has yet to officialy confirm when they would be updated to the latest verion of the mobile operating system.
According to a report on the Sam Mobile website, they have been informed by a Samsung inside that the Jelly Bean update the S3 and S2, as well as the Galaxy Note and the up-coming Galaxy Note 2.
An earlier report on the same website reported confirmed the Jelly Bean update for Samsung Galaxy S3 and S2 was coming. The anonymous source then revealed that Samsung is almost ready to update the Galaxy S3, which is expected sometime during August or September.
The South Korean mobile manufacturer is said to have already started the Jelly Bean tests for Galaxy S2 and the company was successful in the first tests.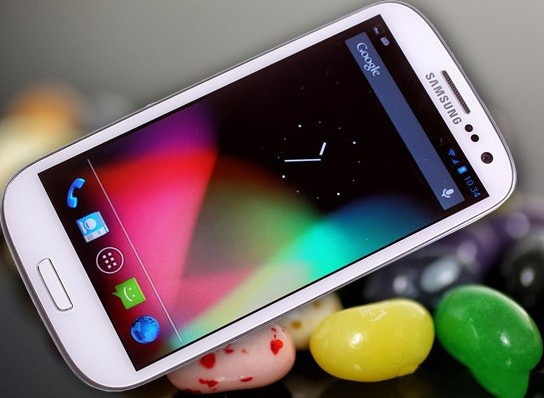 Jelly Bean Update Status for Samsung Galaxy S3 and S2
The source reveals that the test firmwares for the Galaxy S3 are passed and Samsung is reportedly working on the public version of the first Jelly Bean update for Samsung Galaxy S3.
When it comes to the Samsung Galaxy S2 the company is said to be still in the process of testing Android 4.1 for the device. Considering the huge volumes the Galaxy S2 has sold in, it is expected that Samsung will update the handset to Android 4.1 very soon.
The source further states that if Samsung decides for whatever reason not to update the Galaxy S2, then owners are likely to get what is called a Value Pack. But it is highly unlikely that Samsung will not update Galaxy S2 to Jelly Bean.
Update Status for Samsung Galaxy Note and Note 2
The Jelly Bean update appeared to be at a similar stage to that of the Galaxy S2. It means the company is in the process of testing the update. The tests, according to the source are running well but there is no official confirmation by Samsung. Recently the long awaited Android 4.0.4 update was rolled out to Galaxy Note.
The Galaxy Note 2 is expected to be launched with Android 4.0, rather than the latest version of the OS. The source does not provide any concrete information whether the Galaxy Note 2 will be introduced with Android 4.1 or 4.0.