West Ham United have made an loan offer for Liverpool striker Andy Carroll with a view to a permanent deal next summer, according to SkySports.com.
New manager Brendan Rodgers is weighing up a potential loan switch for Carroll, with the mobility of the 23 year old set to conflict with the Northern Irishman's footballing philosophy.
Therefore, West Ham are preparing to take Carroll off Liverpool's hands ahead of the new season, with a £2m loan deal being proposed ahead of a £17m offer next summer.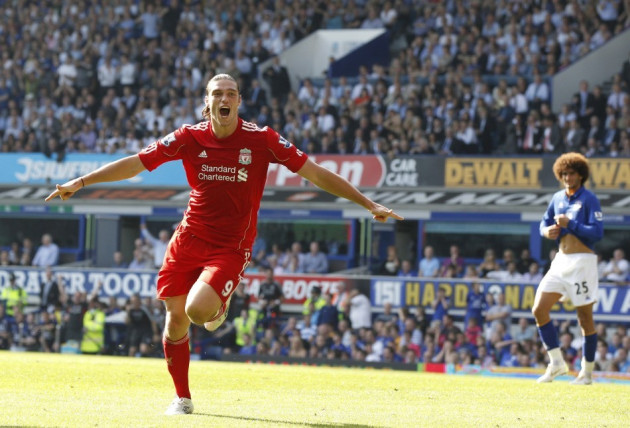 Carroll scored nine goals in his first full season at Liverpool last season, including in both the FA semi-final and final amid a decent spell of form during the back end of the season.
However, with Kenny Dalglish having made way for Rodgers, Carroll's opportunities may be limited, given the signing of Fabio Borini and with a 5-4-1 system expected to be employed.
West Ham are meanwhile seeking a marque signing to crown their return to the Premier League after just a one-year absence.
Sam Allardyce's side achieved promotion via the playoffs at the first time of asking, after missing out on the automatic places to Reading and Southampton.
The Hammers have previously been linked with Carroll with co-owner David Gold stating earlier this month that the club were interested in the former Newcastle United striker, but that no talks had begun.
"I am not aware of any talks between ourselves or Liverpool over Andy Carroll," Gold said.
"But that's not to say we don't have an interest should he become available."
The England international has also been linked with a move back to St James' Park, and Anfield chief Tom Werner says Rodgers will have full control over any departure.
"The only thing I can say is we will do what's best for the club. Brendan is clearly the leader here, and hopefully the question will be answered shortly," said Werner.
"But at the moment, Andy is on the team and we are looking forward to his contributions.
"He was an important member of the English team, he has got a lot of talent and we will see what happens there."