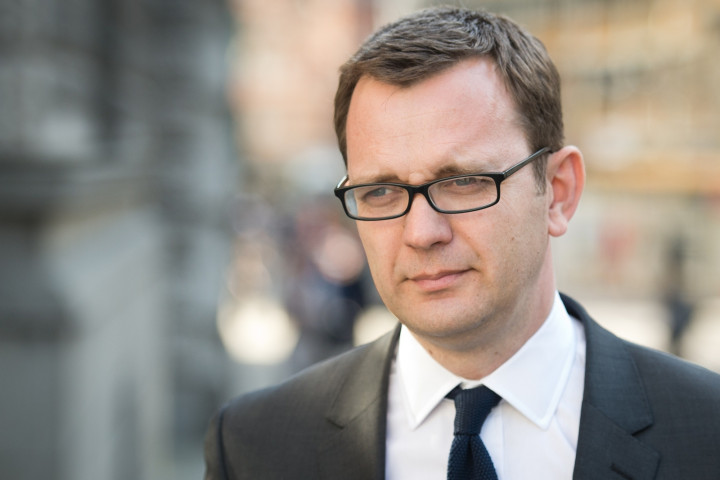 Andy Coulson has been spending his time behind bars as a classroom assistant to educationally deprived prisoners, a humble yet honourable role for the tabloid king who once put words into the prime minister's mouth.
Coulson, 46, spent hours helping inmates with their reading and writing at HMP Hollesley Bay, in Suffolk, revealed a prison source - in the week Coulson's early release from prison for phone hacking crimes was announced. The disgraced editor will have served five months of an 18 months tariff.
Helping groups of between 10 and 15 in each class as an 'education orderly' has been a big change from when Coulson wielded control of Downing Street's entire communications operation, as David Cameron's press chief.
From running one of media mogul Rupert Murdoch's most famous newspapers as News of the World editor, Coulson has been helping inmates win certificates showing they have made educational progress in the open prison.
"Coulson was an education orderly, which is better than being a gardener or a cook; it's certainly one of the nicer jobs," a well-placed source told IBTimes UK.
"It would have been an ideal position for him considering his skills. In order to progress in prison you need to show the authorities you are committed to rehabilitation and dealing with the offence by helping out."
But it seems Coulson was unable to enjoy the range of rehabilitative measures usually available to inmates at category D HMP Hollesley Bay because his phone hacking crimes were simply too infamous. He was prevented from doing any work in businesses located immediately outside the walls in Hollesley Bay, it was claimed.
"Normally in open prison, you can go out to work in jobs in the community but he did not, possibly because his notoriety meant he could not. Employers have to be happy with the choice of a particular prisoner in the workplace," said the source.
Coulson had to wait for months to be transferred to an open prison, spending far longer in maximum security HMP Belmarsh than was common for white collar criminals.
But his legal woes shall not end when he walks out of HMP Hollesley Bay, later this week. He is due to stand trial in Scotland for perjury, in a case involving Tommy Sheridan, the firebrand socialist, over allegations Coulson lied under oath in 2010. He may also face a hacking retrial with former royal reporter Clive Goodman.