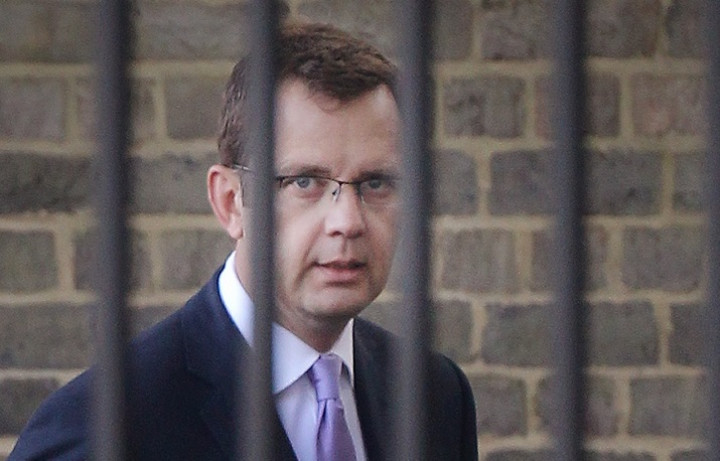 Former Downing Street press chief Andy Coulson has left maximum security jail and gone to an open prison to serve the remainder of his phone hacking sentence.
That is according to Coulson's former cellmate and News of the World colleague, Nevile Thurlbeck.
Writing today on Twitter, Thurlbeck said: "I'm delighted to report Andy Coulson has now been moved to an open prison. My thoughts are with him and his family."
The pair shared a cell in HMP Belmarsh following their conviction for conspiring to hack phones at the now-defunct News of the World, when Coulson was editor and Thurlbeck an award-winning chief reporter.
Coulson, 46, has been in Belmarsh since being convicted of phone hacking in June. He was jailed for 18 months.
His confinement alongside hardened criminals and some of Britain's most dangerous inmates was longer than many expected - but he's fitted in well, according to insiders.
Thurlbeck said Coulson was "in good spirits" and was "getting on well with his fellow inmates" there.
A ministry of Justice spokesman refused to confirm Coulson's transfer, telling IBTimes UK: "We don't comment on individual cases."
An official said a prisoner such as Coulson might be held at a maximum security jail like Belmarsh because it serves the Old Bailey court – where the former Downing Street aide's trial took place. Coulson also faces outstanding charges of perjury.