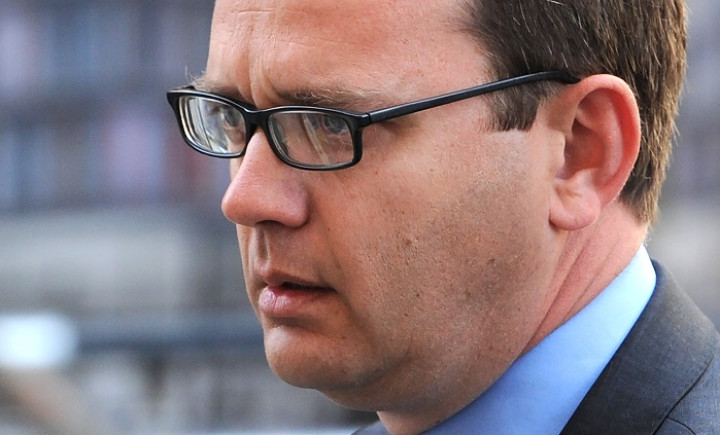 Andy Coulson's ordeal inside Belmarsh prison could be nearing an end with a move to a softer open jail on the cards.
That is according to reports stating that David Cameron's former press chief is no longer deemed a threat to society by prison authorities.
Coulson has spent weeks banged up inside Belmarsh, which has a reputation as being among the toughest prisons in the UK.
His treatment has raised some eyebrows among supporters who say a white-collar inmate such as him should do his time under a more light-touch regime. He was found guilty of phone hacking at the Old Bailey in July and sentenced to 18 months in prison.
Last year, HMP Belmarsh was condemned after a snap inspection found hardened inmates felt more threatened and intimidated there than in other jails on the Crown Estate.
Were Coulson, 46, to get a transfer, he would be safer from trouble caused by fellow inmates who currently reside with the former News of the World (NoW) editor in Belmarsh.
The Guardian reported an open prison is now a realistic prospect for Coulson because his inmate status has been changed to Category D, which makes him eligible for a transfer.
Coulson has good reason to be looking to leave Belmarsh's confines, where he has spent up to 22 hours a day locked up under one of the most punishing regimes in the country.
Conditions were described as "claustrophobic" and "dark and oppressive" by a report that said they constituted a "prison within a prison" for some high-category inmates.
The prolonged stay by the prime minister's former adviser alongside such inmates is because he was not categorised around the time of his trial.
That meant the authorities could not tell if he was suitable to be transferred to an open jail, meaning Coulson was stuck with a harsher regime than he may have hoped for and expected.
But he appears to have fitted right in at Belmarsh and has taken to wearing "spectacular" clothes on the wing, revealed Neville Thurlbeck - who shared a cell with Coulson and also worked under him at the NoW.