Andy Murray had a season to remember in 2016 — it was by far his most successful in terms of titles and achievements.
The Scot won nine titles, which included a second title at Wimbledon, to make it three men's singles Grand Slam titles and he also picked up his second Olympic gold in the men's singles event at the Rio Games last summer.
The biggest achievement, however, came in November last year. He took over the top spot in men's tennis from Novak Djokovic for the first time in his career after going on a 25-match unbeaten run, which yielded five tournament wins.
In contrast, the 2017 season has been one to forget for the British number one after he struggled for form and fitness since the start of the campaign. He has managed just one title this season – the Dubai Open – and his semi-final appearance at the French Open was his best showing in a Grand Slam.
A long-standing hip injury saw him lose in the quarter-finals of Wimbledon and he has not played since. He was expected to play at the US Open, but withdrew in the last minute and has since gone on to confirm that he will not play again this season.
Former British number one Greg Rusedski has backed Murray to return to winning ways in 2018, but made it clear that the Scot has to be smarter in terms of scheduling. He wants Murray to take a leaf out of Roger Federer and Rafael Nadal's book after the duo managed to make successful comebacks from injury and dominate the field in 2017.
"Andy is one of the most professional British tennis players we have ever produced," Rusedski said, as quoted by the Metro. "He's accomplished so many wonderful things in getting to world No 1, winning multiple slams and two gold medals, which is incredible."
The Swiss ace and the Spaniard struggled with knee and wrist injury respectively in 2016 with both of them cutting short their campaigns to focus on getting healthy. They have since returned and made their way back to the top of the world rankings — Nadal is currently number one with Federer just under 2000 points behind at number two.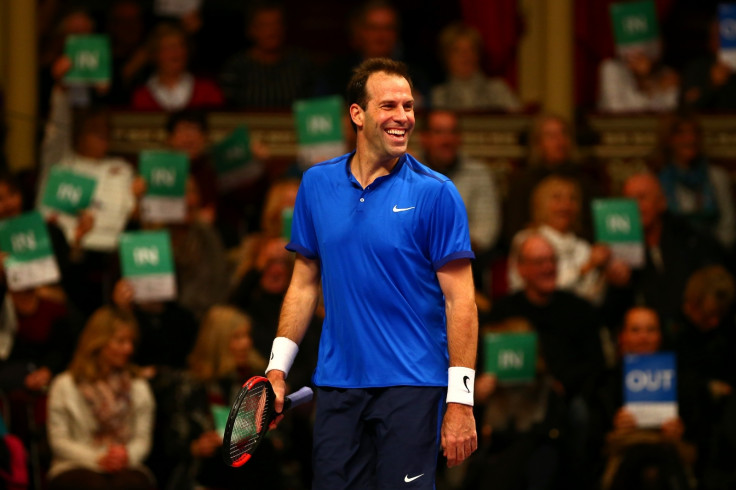 The duo have won five titles apiece including sharing the four Grand Slams between them. Federer won the Australian Open, which was his first ranking tournament in six months, at the start of the year and followed it up with an eighth Wimbledon title. Nadal picked up an unprecedented 10<sup>th French Open title and followed it up with a third US Open crown to take their tally to 19 and 16 major titles respectively.
"Now it's about Andy being healthy. The minute he is healthy, that will allow him to get back winning and that is the key to his future success. Roger and Rafa took the time out, they got healthy and they're still achieving great things. I'm sure he can do the same," the former British number one explained.
"The older you get, the less you have to play but you have to find that balance. That's what Roger has done amazingly well, and Rafa is also playing less than he used to, he's scheduling it better.
"Andy has got to be smart, the older you get the smarter you have to become," he added.