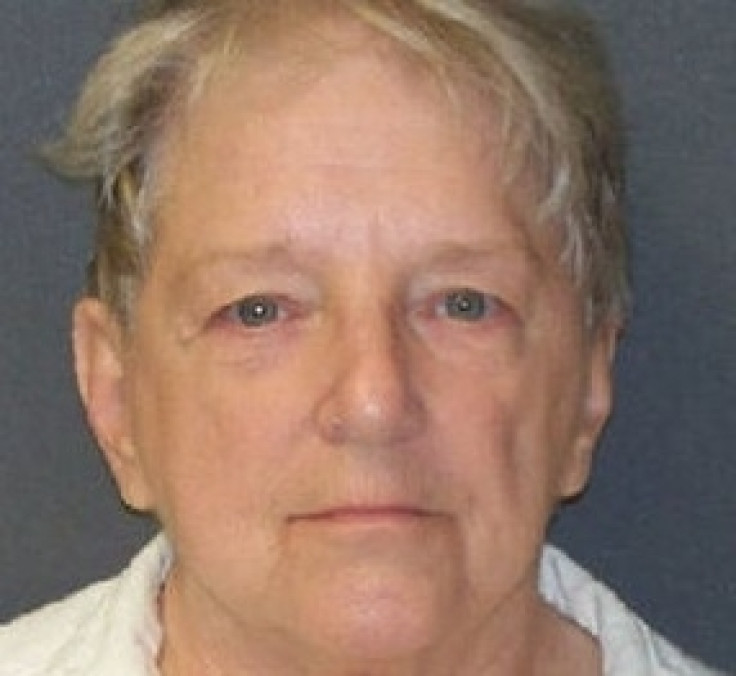 A former nurse suspected of killing up to 60 infants in Texas has pleaded not guilty to murder charges relating to five children in the early 1980s.
Genene Jones, dubbed the "Angel of Death" by the US media, is already serving concurrent 99-year and 60-year sentences for the killing of 15-month-old Chelsea McClellan and the near death of four-week-old Rolando Santos.
Before the new charges were brought against the 67-year-old, she had been scheduled to be freed in March 2018 under a mandatory release law in place when she was convicted.
But now the suspected serial killer faces spending the rest of her life behind bars.
She was arraigned on Thursday (7 December) in San Antonio after prosecutors brought fresh murder allegations relating to five children.
Arriving in court in a wheelchair and wearing a surgical mask, she pleaded not guilty to the charges.
Bexar County District Attorney Nico LaHood said each case will be tried separately and related to the "callous murders" of Joshua Sawyer, Rosemary Vega, Richard Ricky Nelson, Patrick Zavala and Paul Villarreal.
He said they'll first try the case of 11-month-old Joshua Sawyer, who investigators say was killed by Jones in 1981 by a fatal overdose of an anti-seizure drug.
"This is an enormous step in the right direction to secure justice for these slain children, their families and our community as a whole," LaHood said at a news conference on Wednesday.
"Our goal, my goal is that she takes her last breath from behind bars and she meets the Lord from behind bars."
It was while Jones was working at a San Antonio hospital and a nearby clinic in Kerrville during the late 1970s and early 1980s that children began dying of unexplained seizures and other complications.
In 1984 she was convicted over the fatal overdose of Chelsea McClellan two years prior, and of nearly killing baby boy Rolando Santos with an injection of blood thinner.
Since then, law enforcement have said she could have killed as many as 60 babies and toddlers by giving them lethal doses of hard-to-trace drugs.
Prosecutors at Jones' 1984 murder trial said the nurse lethally injected children at the Kerrville clinic to demonstrate the need for a pediatric intensive care unit at a nearby hospital.
Other prosecutors theorised that her tactic was to take swift medical action and save some of her victims so she could appear to be a sort of miracle worker.
LaHood said that today's prosecutors "don't really know" her motivation.
"To me, evil is evil is evil," LaHood said. "All I know is these children were stolen from family."
It's also not clear why Jones' actions, involving so many suspected victims, were not detected earlier.
But Sam Millsap, a previous district attorney in Bexar County, said in 2013 that medical records at the San Antonio hospital at one point were accidentally destroyed, hampering efforts by investigators to prove their suspicions.
Jones's 99-year sentence had led McClellan's family to believe she would spend the rest of her life in jail, but a legal loophole rewarding good behaviour in prison means she could be freed as early as next year.
When LaHood took office in January 2015, he approved a task force to investigate Jones.
In announcing in May the indictment in the death of Sawyer – the first of the five new indictments that came this year – LaHood said his office would "attempt to account for every child whose life was stolen by the actions of Jones."