Women obsessed with serial killers found guilty of murdering autistic teenager
The two women garrotted, stabbed and buried Aaron Pajich in a shallow grave.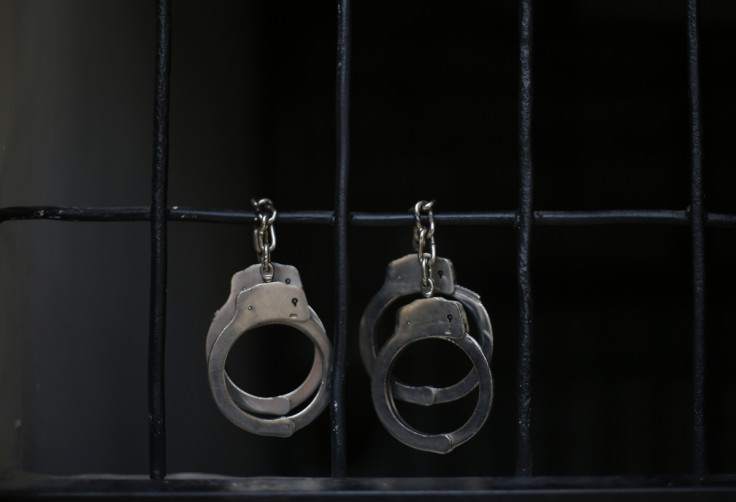 A Perth woman and her housemate, who were reportedly obsessed with serial killers, have been found guilty of murdering an autistic teenager. Aaron Pajich was found garrotted, stabbed and buried in the women's garden in June 2016.
Jemma Victoria Lilley, 26 and her bondage-loving housemate Trudi Clare Lenon, 43, murdered the 18-year-old at their Orelia house in Western Australia and buried him in a shallow grave, covering it with concrete and tiles.
A video store manager testified that Lilley had told him about wanting to kill someone before the age of 25 and tick it off her "bucket list", state prosecutor James McTaggart told the court, according to SBS news website.
The women who initially blamed each other for the murder were both found guilty on Wednesday (1 November) after a four-and-a-half week trial in the Supreme Court, which started on 2 October.
Lilley had earlier denied all the allegations, according to court documents.
"At the time of the murder, she was a person obsessed with violence and all kinds of unquestionably cruel manifestations of torture and was writing about it," McTaggart said.
Lilley is said to have already written a book about a serial killer called "SOS". She had adopted the main character's name, while Lenon was given the name of "Corvina" who was a submissive participant in bondage scenes, SBS news website reported.
Lenon knew the victim Aaron as he was her son's friend, while Lilley only met the boy on the day of his death.
Lilley reportedly approached the victim from behind when he was at their house to install games on the former's computer and garrotted him until the wire broke. She also stabbed him three times.
"With Trudi Lenon holding him down, Jemma Lilley stabbed him to death to achieve one of her life objectives and crudely dumped him in a makeshift grave," McTaggart told the jury. Lilley was said to be so "full of herself and euphoric" after the murder that she couldn't help boasting about the killing to one of her colleagues, he added.
After the women were found guilty, the victim's mother, Sharon Pajich said that her son's murderers were "disgusting animals" and should never be released.
"He was my precious little boy, he was my first-born ... he was full of life," she said.
The victim's father Keith Sweetman and stepmother Veronica Desmond who attended all the trials simply said "We love you, Aaron" and were said to be happy with the verdict.
Lilley had emigrated from Stamford to Australia six years ago. Her father Richard Lilley flew down from England for his daughter's conviction. He reportedly said nothing as he left.
The women are expected to face a sentence hearing on 23 February 2018.