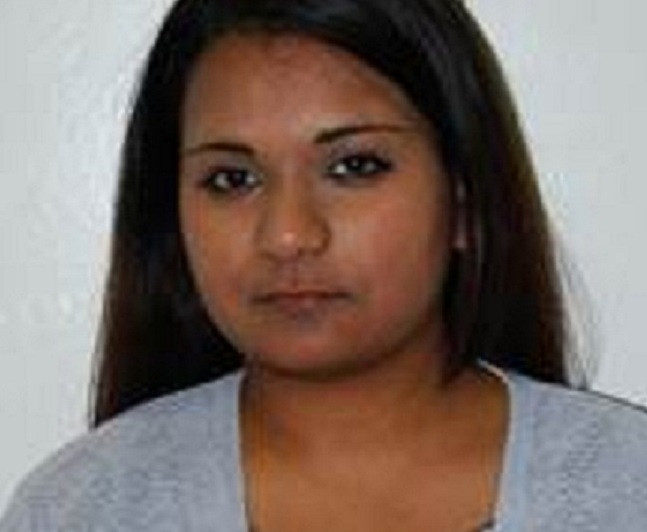 A would-be 'Jihadi bride', who radicalised a man she had never met to fight in Syria, has been jailed for 15 months. Angela Shafiq, 22, from Hounslow, Middlesex, had frequent conversations with Mohammed Nahin Ahmed over Skype after trawling through Facebook for people with "Muslim-sounding names".
Shafiq gave the 23-year-old from Birmingham advice on how to obtain travel documents and get past border controls before he left to the UK to team up with Islamist rebels fighting the Assad regime in the war-torn country in May 2013.
Ahmed, along with his friend Yusuf Sarwar, were arrested on their return to the UK last January and both pleaded guilty preparing acts of terrorism. They were later jailed for a combined total of 25 years and two months.
As part of the investigation, police found conversations between Ahmed and Shafiq through online videos, instant messaging services and Skype in which she persuaded Ahmed to become a "martyr for Allah".
The pair never actually met in person despite talking online for a period of five months. West Midlands Police said Shafiq praised Ahmed for being an "individual who was prepared to act and not just talk about his plans" during these conversations.
Shafiq denied the charge of preparation of terrorist acts between 1 January 2013 and 16 May 2013, insisting her chats with Ahmed were merely "fantasy".
However, a jury at the Old Bailey found Shafiq guilty after deliberating for less than a day. She has now been jailed for 15 months.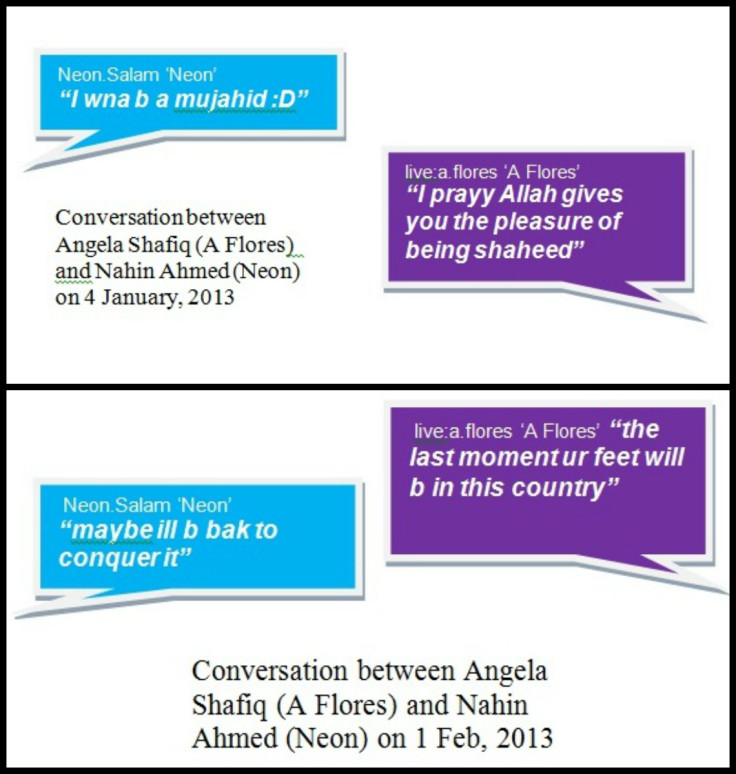 Detective Chief Superintendent Sue Southern, head of the West Midlands Counter Terrorism Unit, said: "As a unit we aim to prevent tragedies at home and abroad, this case demonstrates the ongoing challenge of individuals forming online relationships with those inspired to travel and join terrorist groups in both Syria and Iraq.
"Mothers and sisters are often the first to notice changes in the behaviour of their loved ones – be they sons, daughters, siblings or friends.
"Shafiq offered advice to Ahmed on how he could obtain a first aid certificate as a cover to go into Syria unchecked as an aid worker. This, along with her encouragement and support of his ideology to join an Islamist rebel group, were conversations that crossed the bar into a criminal offence.
"This is why it is so important that mothers, sisters and other family members are aware of who their loved one is talking to and crucially, what they are talking about, so we can give them the support they need to ensure they don't overstep that mark. I'd urge families and communities to be alert to the signs and to raise their concerns now before it is too late."