Tensions are rising in Zimbabwe as President Robert Mugabe comes under pressure over how his government has handled the economy. Street protests have become frequent in the southern African country, which also faces massive unemployment and accusations of corruption.
On 3 August hundreds of people marched on the streets of Harare, protesting against government plans to introduce bond notes that would be used alongside the US dollar. Zimbabwe abandoned its currency in 2009 following hyperinflation, adopting a multi-currency system dominated by the dollar.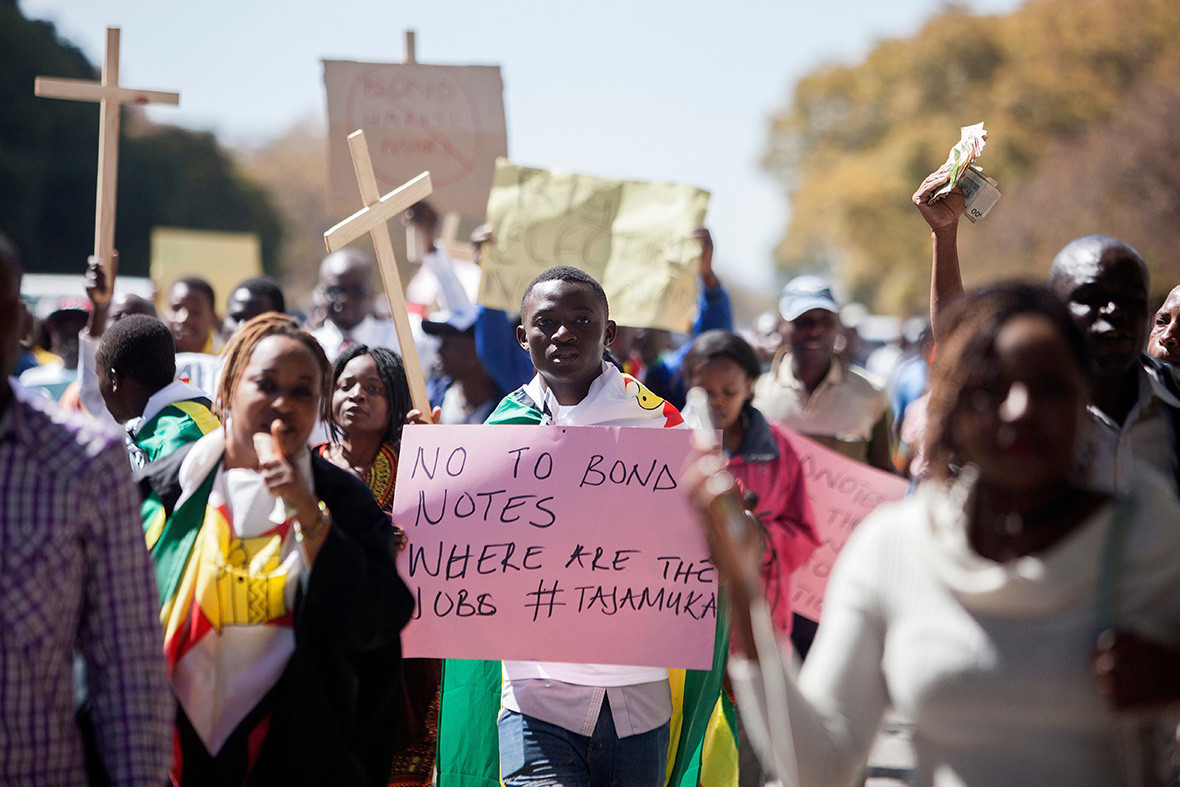 Marchers carried wooden crosses, singing and chanting slogans against alleged corruption, human rights abuses and economic decline. Some wore the national flag, which has become a symbol of anti-government sentiment in recent months.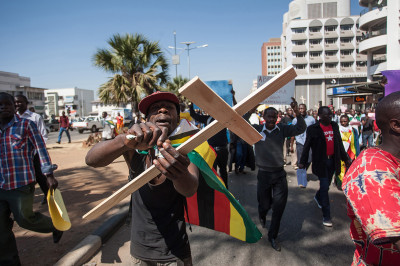 Baton-wielding police moved in as hundreds of activists gathered outside the finance minister's office. The police beat three reporters, including a BBC journalist, and broke his camera. Some protesters threw rocks at the police. Mugabe, aged 92, and in power since Zimbabwe gained independence from Britain in 1980, said people unhappy with the situation in the country should leave.