Philippines: 'Melodramatic' face of Duterte's war on drugs is laid to rest
Photo of couple went viral but leader determined to stamp out trade. 770 people killed in police operations.
It has now been more than two weeks since the image of Jennelyn Olaires cradling the body of husband Michael Siaron went viral in the Philippines. A suspected drug dealer, Siaron, was shot by unknown assailants on motorcycles and was left lying on the ground with a piece of cardboard lying next to him that read "I'm a pusher". Photographers surrounded her behind a police cordon as his wife held his body in despair.
This is one of dozens of similar killings which have occurred in the Philippines in past months, with President Rodrigo Duterte determined to abolish the country's illegal drugs trade. Yet with drugs and crime so deep-rooted, there is barely any public outrage when deaths such as Siaron's happen.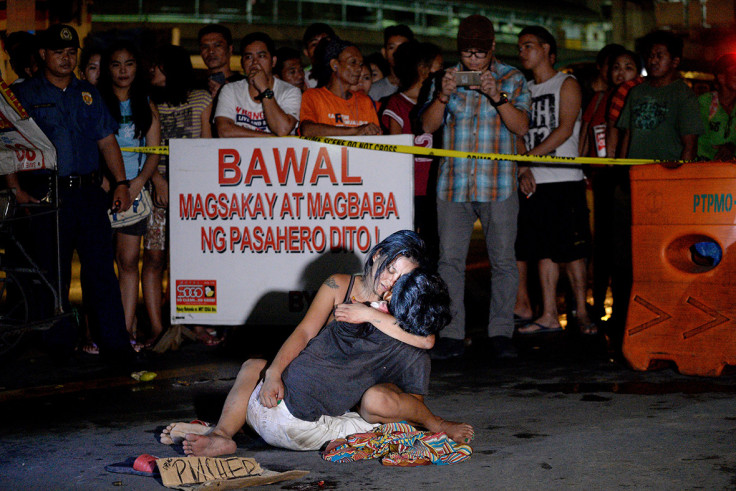 On Wednesday 3 August, friends and family members gathered in Manila for Siaron's burial service. People were invited to pay their respects to a man who, according to Olaires, had never sold drugs. Speaking to Reuters a few days before, Olaires recalled the moment she discovered his body. "Thoughts were running in my mind. It can't be you. You don't deserve this. There are others who deserve this more than you," she said.
Duterte later dismissed this as melodramatic. The tough-talking former mayor of Davao City mentioned the image of Olaires holding her husband in his state of the union address and said media had tried to portray it as being like the Michelangelo's Pieta, the sculpture of Mary holding the body of Jesus.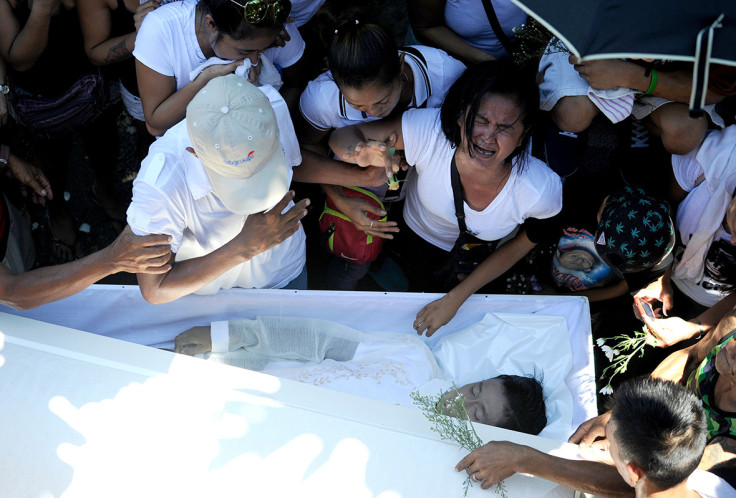 It was later reported both Olaires said Siaron made money by riding a pedicab, a bicycle with a sidecar, and did odd jobs to make money, and that although he used drugs he was not a dealer. He even voted for Duterte in the May election. "They must kill the ones who don't deserve to live anymore, the ones who are a menace to society. Because they cause harm to others. But not the innocent people," Olaires said.
She continued: "I don't need the public's sympathy. I don't need the president to notice us. I know that he doesn't like this kind of people. But for me, I just hope that they get the true offenders." A Reuters reporter then asked her if she had a message for Duterte, to which she responded "kill drugs, not people."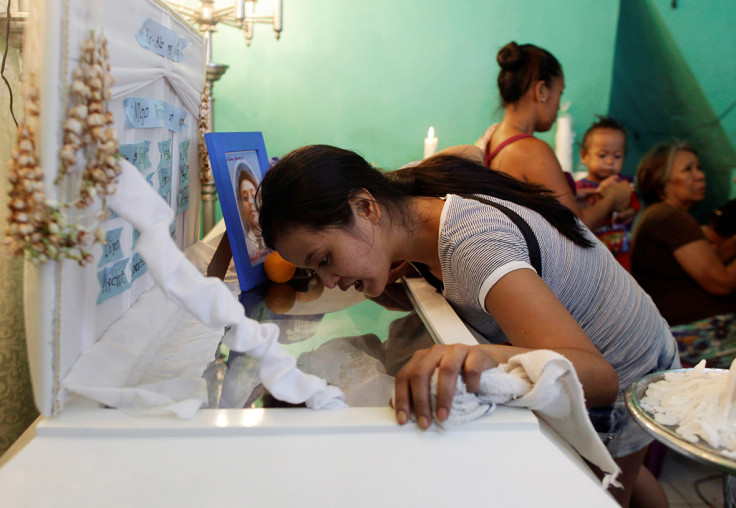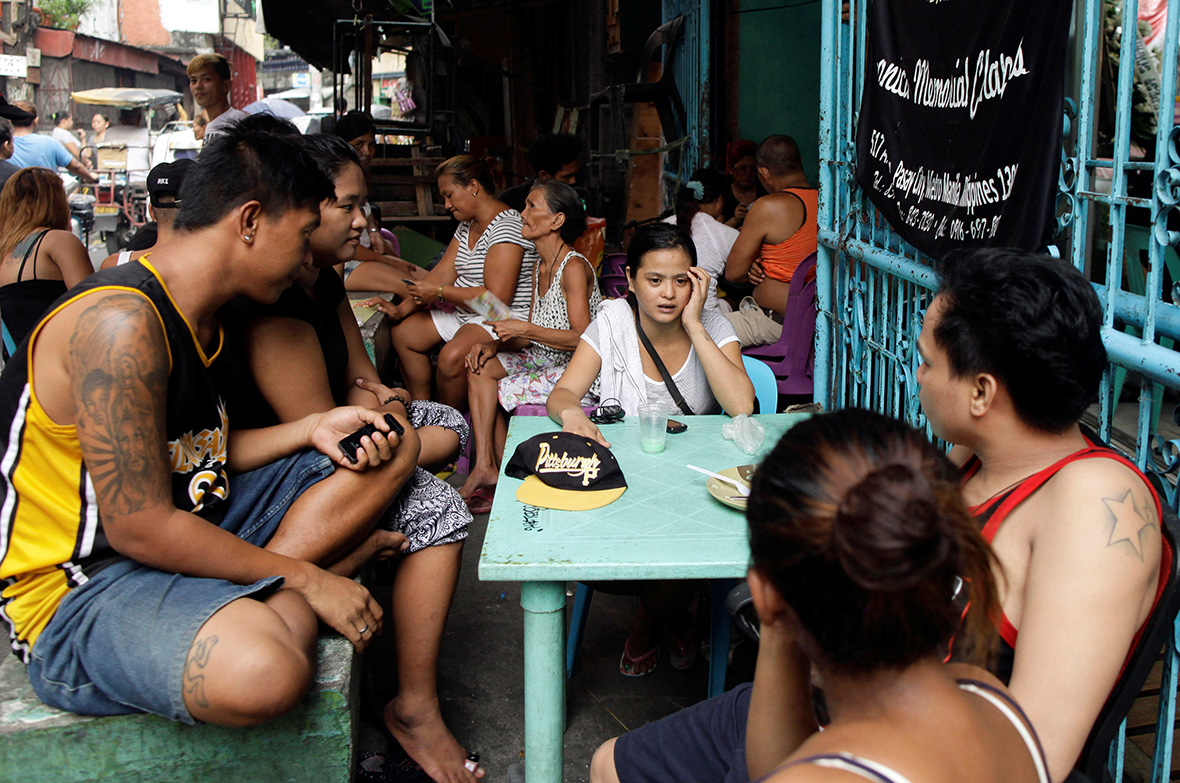 Human rights groups estimate that some 770 people have been killed in police operations against illegal drugs since Duterte became president on 30 June 2016, including more than 200 killed by vigilante groups. Many have called on the United Nations to condemn the rise of unlawful killings. The Philippine Senate is to hold a legislative inquiry.
Duterte's "anti-drug war" has begun to take a new direction, targeting not only street peddlers but officials as well. The mayor of Albuera town, Rolando Espinosa and his son Kerwin were forced to turn themselves in on 2 August, over the involvement in the drugs trade, warning they would be killed if they resisted arrest. This was all under Duterte's orders. Espinosa publicly denied all knowledge of playing a part in the illegal industry, but said that Kerwin was peddling "shabu" (methamphetamine), which he received from a jailed Chinese dealer. Philippine police commandos killed six of Espinosa's bodyguards the following day in relation to Espinosa's arrest. Another six managed to escape.
Duterte has now promised to name dozens of governors, mayors and politicians, who he believes are involved in the drug trade. This comes after three police generals and two former police generals were caught protecting drug traffickers. Charges have also been filed against another mayor from the southern island of Mindanao after he escaped from a police raid last week, when 16 people were arrested 1 million pesos (£39,655, $21,263 £15,956) worth of drugs were seized. On 29 July, four convicted drug traffickers, three of whom were Nigerian, were executed by Indonesian soldiers. The government ignored international calls for clemency and pushed ahead with its drive against narcotics.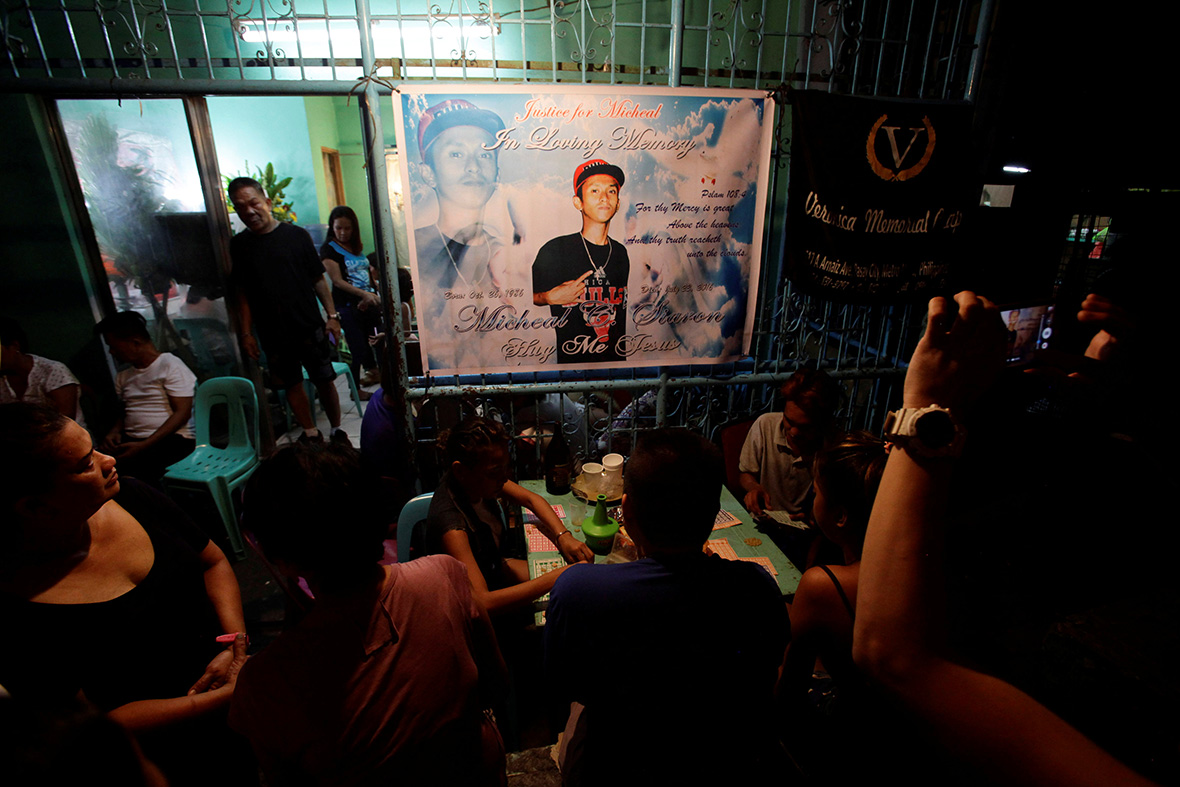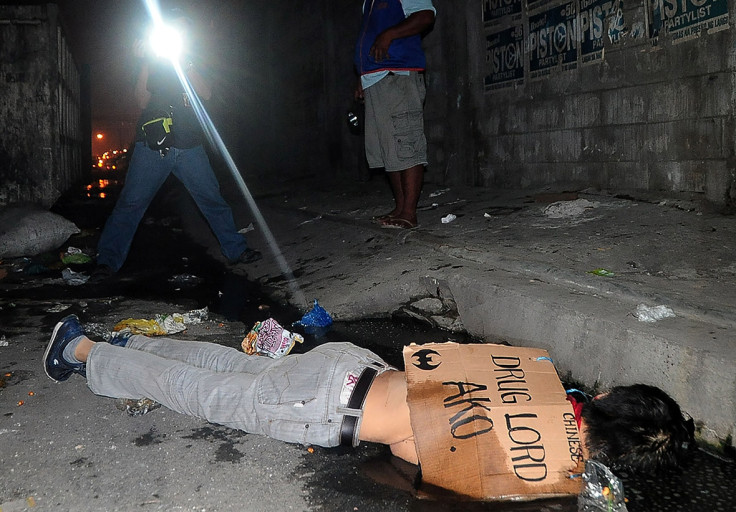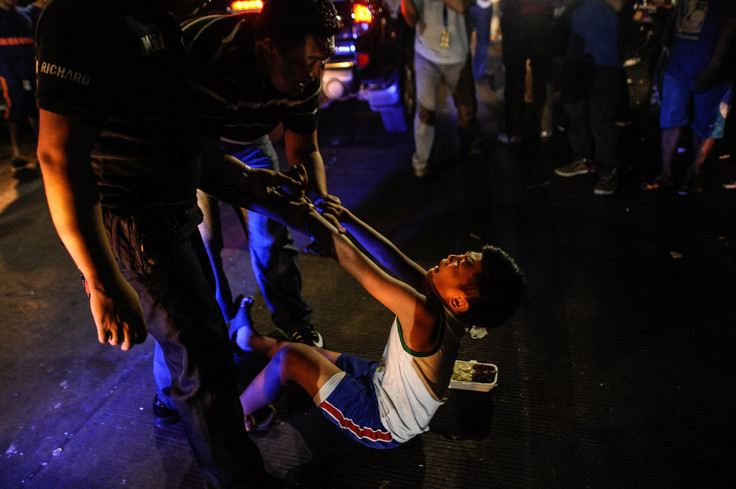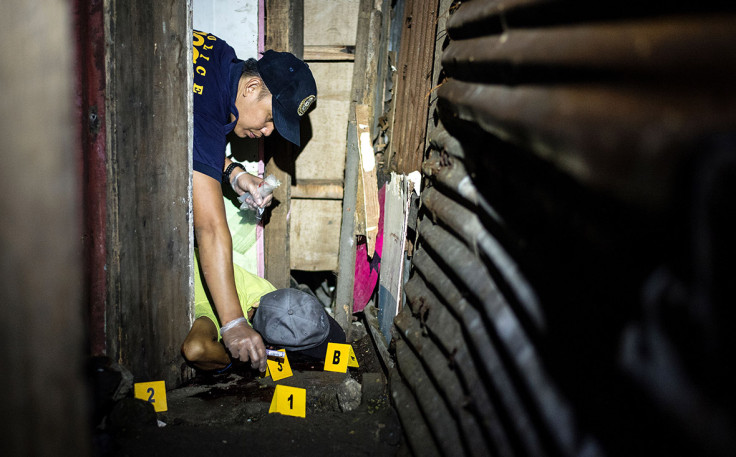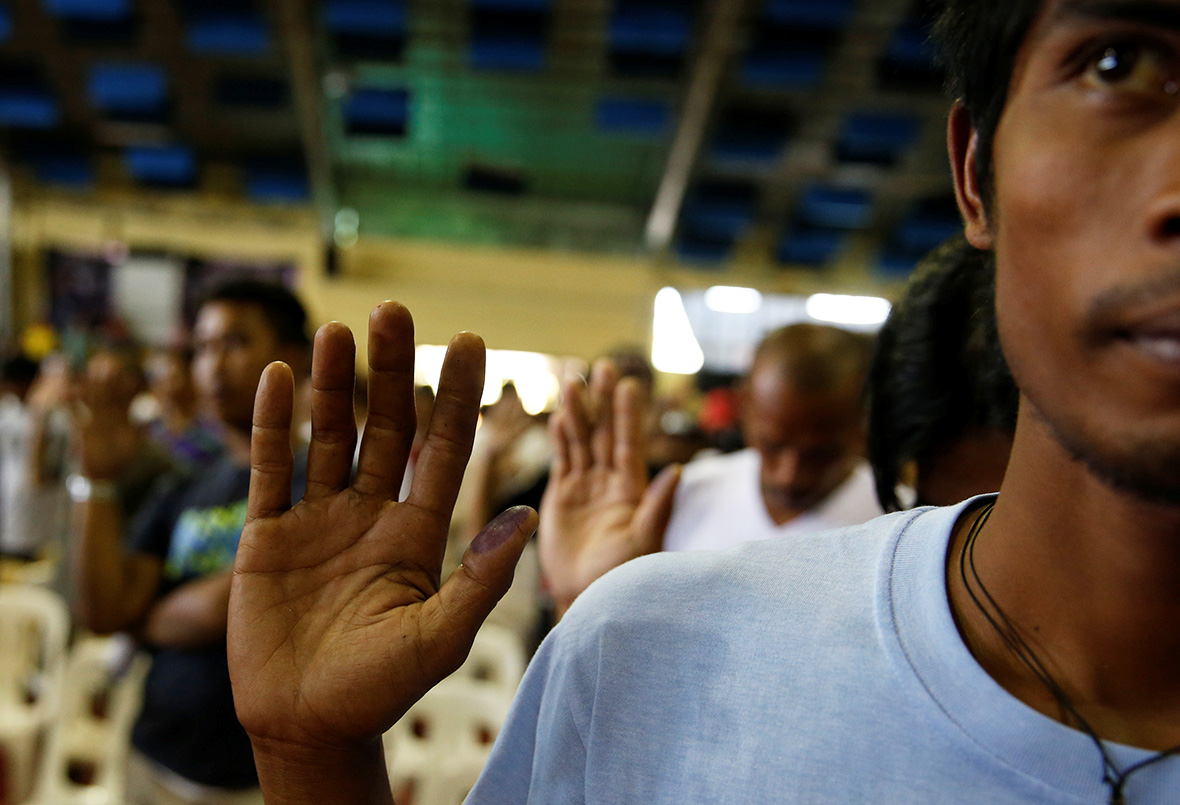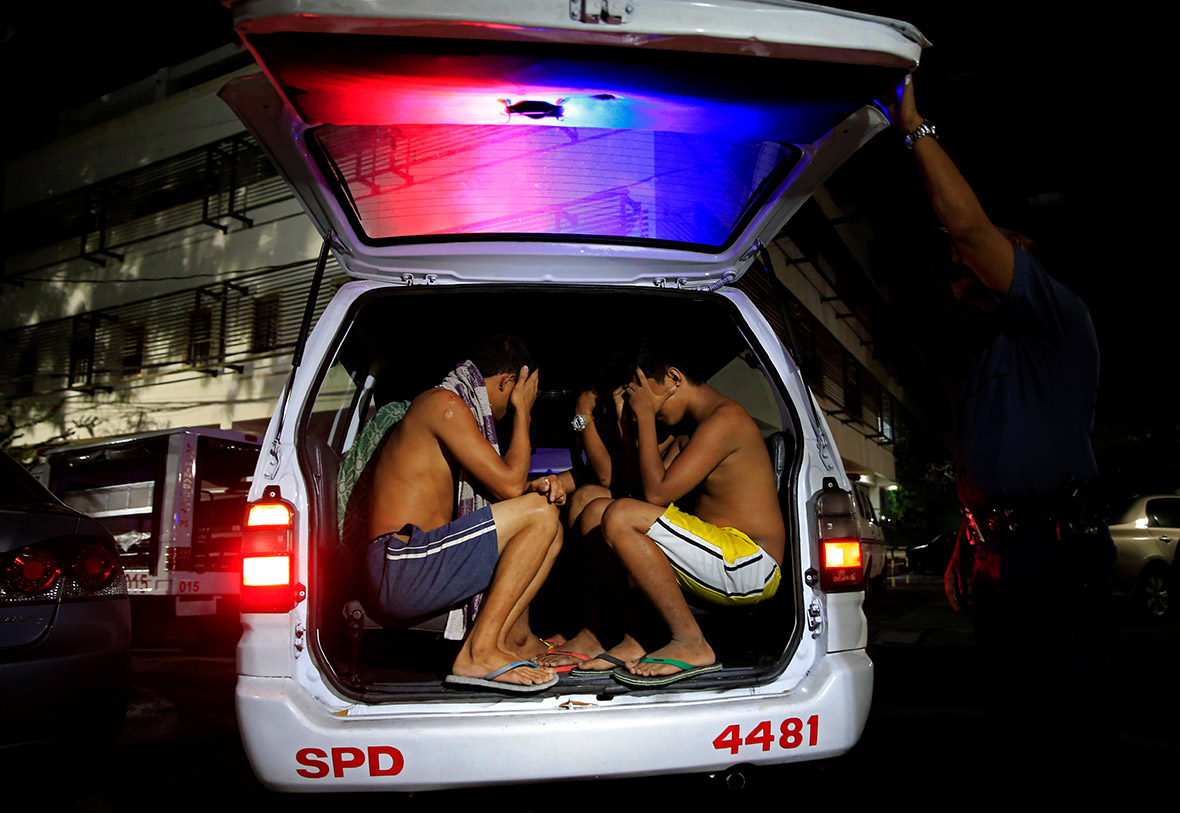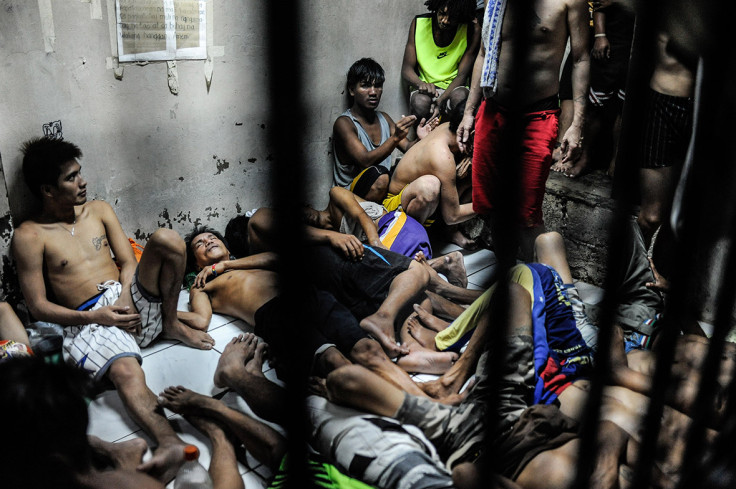 © Copyright IBTimes 2023. All rights reserved.