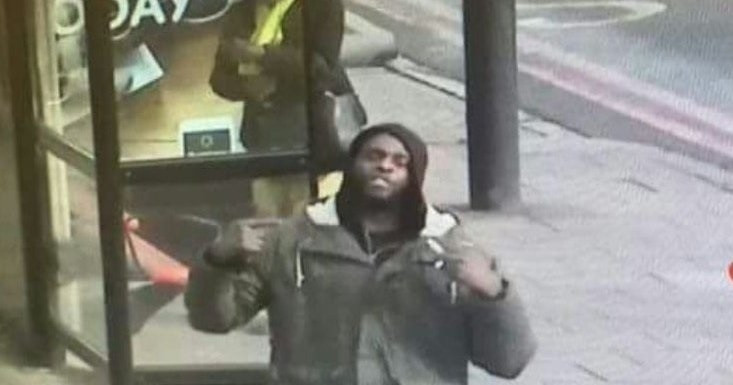 An angry racist screamed "we will wipe you out" and other abuse at Jewish people on their way to a London synagogue for morning prayer.
Glenn Okafor launched into a tirade of anti-Semitic abuse at around 9.15am on 4 March this year as the Jewish community were marking the Sabbath day in Stamford Hill, north-east London.
Prosecutors said the 32-year-old confronted a group of men yelling "f*** you Jewish people" and told the group "you lot should go back to your own country".
Okafor, of Thornlaw Road, West Norwood, south London, was found guilty of two counts of racially or religiously aggravated harassment and two counts of using threatening or abusive behaviour to cause alarm or distress at Stratford Magistrates' Court.
The Evening Standard reported how he told worshippers in an area home to thousands of Jews: "We will sort you out. I have friends. I'll be back tomorrow. We will wipe you out."
One man who saw the incident unfold was Hershel Stroh, who was on his way to a nearby synagogue, when he spotted Okafor surrounded by around 20 people shouting comments like "f*** the Jewish people".
Stroh, said: "He just wanted to cause terror and scare people and he was ready to attack people. If it was not for us and the security he would have attacked someone."
He continued: "I was very, very scared for myself and the whole community."
Okafor, who was accompanied by another man, was followed by security guards and police were called before he was arrested.
Alexander Gluck said he was part of the group approached by Okafor, who made "some really aggressive" comments including Okafor telling him "I'll wipe you out".
Defending Okafor, John Corcoran said the defendant had tried to begin a "theological debate" and had not made racist comments.
Okafor said during the hearing: "I approached a Jewish man or a man of the Jewish community just to ask them a few questions about the origin of Judaism as it's something I have been looking into."
He said the interaction became heated when two other men intervened.
Okafor was found guilty on all four counts and was released on unconditional bail to be sentenced on Friday (29 September) at Thames Magistrates' Court.