A local authority has criticised a travelling fun fair left that town without cleaning up properly – leaving behind dozens of dead goldfish.
Colchester Council launched an investigation after a member of the public spotted several lifeless animals on the land used during the Colchester Fun Park event in April and May, the Colchester Gazette reports.
The probe found that several stallholders had been issuing the pets as prizes during the fair, which took place on private land near the the Avenue of Remembrance.
"As far as I am concerned, it is animal cruelty, pure and simple," said Labour councillor Mike Lilley.
"They might be goldfish but they are entitled not to be discarded they way they have been. It doesn't matter if it's a cat, dog, horse or squirrel, no animals should be treated this way."
The council cannot punish the event organisers or prevent them from returning next year because they have no jurisdiction over the land where the goldfish were distributed and slain.
Lilley said: "The issue we now have is, because this has happened on private land, there isn't much we can actually do.
As much as giving out live pets as prizes is not something we condone, our reach can only reach events which are on our land, which is a shame."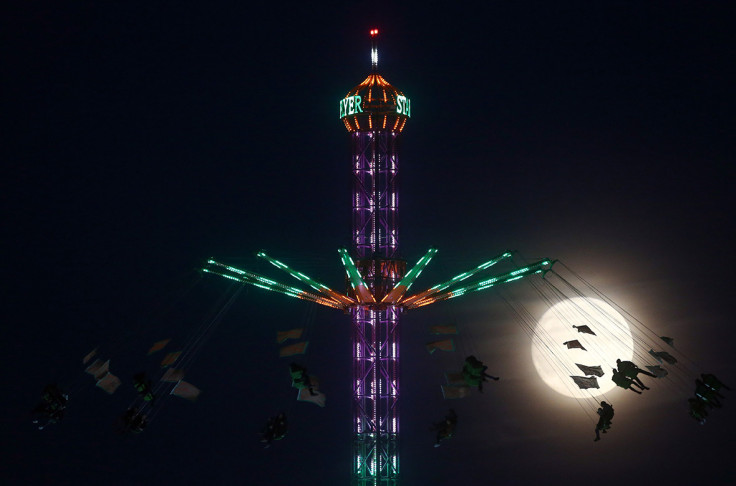 A Colchester Council spokesman said: "We are saddened to learn that someone saw fit to abandon so many goldfish to die, seemingly without a thought for their welfare and suffering.
"Unfortunately, this incident appears to have taken place on private land over which we have no powers, but it may be a matter the RSPCA wishes to investigate.
"The council's events policy for its parks and open spaces does exclude the use of performing animals, except those which are normally regarded as domesticated in the United Kingdom, such as horses, dogs, cats, birds used in falconry demonstrations, caged birds and rabbits, which may be used as an ancillary part of a performance."
"While the policy does not mention goldfish explicitly, we would not permit any animal to be offered as a prize at events held on council-owned land."