Campaign groups have welcomed the government's decision to install CCTV cameras in all slaughterhouses England as part of plans to improve animal welfare standards.
Environment secretary Michael Gove announced it will be mandatory for all abattoirs where live animals are present to have cameras installed, which authorities will have "unrestricted access" to.
Under the new plans, the footage would be fully available to the Food Standards Agency's (FSA) Official Veterinarians (OVs), who monitor and enforce animal welfare standards in the slaughterhouse.
If any breaches are found following checks or examination of the CCTV footage, a slaughterhouse can be given a welfare enforcement notice, have its staff's licences suspended or revoked, or be referred for a criminal investigation.
Gove said: "We have some of the highest animal welfare standards in the world and the actions I am setting out today will reinforce our status as a global leader.
"As we prepare to leave the EU, these measures provide a further demonstration to consumers around the world that our food is produced to the very highest standards."
The move follows years for campaigns from groups such as Animal Aid, who have previously released "horrific" animal abuse at a slaughterhouses showing how the animals being treated with "gratuitous violence and contempt" before being killed.
The group said since 2009 they have filmed inside 14 slaughterhouses and found lawbreaking on a "disturbing scale".
Following the CCTV decision, Animal Aid director Isobel Hutchinson said: "After many years of campaigning for mandatory, independently monitored CCTV in slaughterhouses, we are greatly encouraged by this news.
"If implemented, this crucial measure will undoubtedly help to protect vulnerable animals from the kind of gratuitous abuse and violence that we have filmed during our many undercover investigations.
"While we welcome the access that vets would have to the footage, we urge the government to implement a proper system of independent monitoring, so that slaughterhouses can be routinely spot-checked, and to ensure that robust action is taken when illegal abuse is identified."
Hutchinson added that although the news is "undoubtedly a huge step forward", the group still believes that animal slaughter is a "brutal and pitiless business that can never be cruelty-free" and urges people to choose a vegan lifestyle to fully protect animals.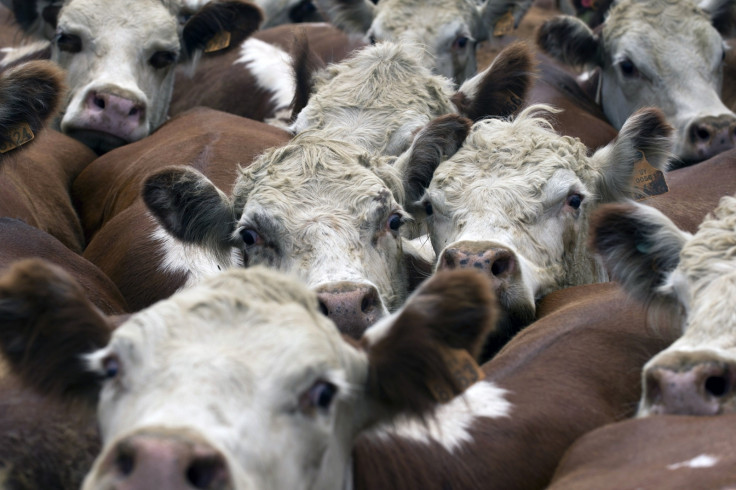 Peta director Elisa Allen said: "Countless undercover investigations have shown animals in abattoirs being kicked, punched, sexually molested, and otherwise assaulted before being killed. And while mandatory CCTV is a good first step that may prevent the worst cases of abuse – as long as the footage is watched by someone who will take action against the perpetrators – it won't stop the terror and routine abuse that animals endure in the patently cruel process of industrialised meat production.
"The indefensible habit of eating burgers, nuggets, and bacon means sentient, intelligent beings are bred by the billions and kept in dark, filthy cages or warehouses – and most never see the light of day or breathe fresh air. As Peta supporter Paul McCartney said, 'If slaughterhouses had glass walls, everyone would be vegetarian.'"
Welcoming the decision, British Veterinary Association president Gudrun Ravetz said: "Mandatory CCTV in all areas of slaughterhouses will provide an essential tool in fostering a culture of compassion that could help safeguard animal welfare and we are particularly pleased to see a commitment to Official Veterinarians having unrestricted access to footage, which BVA has been calling for."