The car bomb attack that hit the Turkish capital, Ankara, has killed 28 people, with 61 seriously injured. The blast, on 17 February, which targeted military personnel inside a bus, occurred when the vehicle was only a few hundred metres from the military headquarters, the prime minister's office and parliament. Both President Recep Tayyip Erdogan and Prime Minister Ahmet Davutoglu have cancelled their foreign visits to deal with the security situation.
The car, which was laden with explosives, was detonated while the convoy of military buses carrying dozens of soldiers, stopped at traffic lights in the city centre. Ambulances and emergency vehicles attended after the blast was heard and large plumes of smoke were reported by residents throughout the area.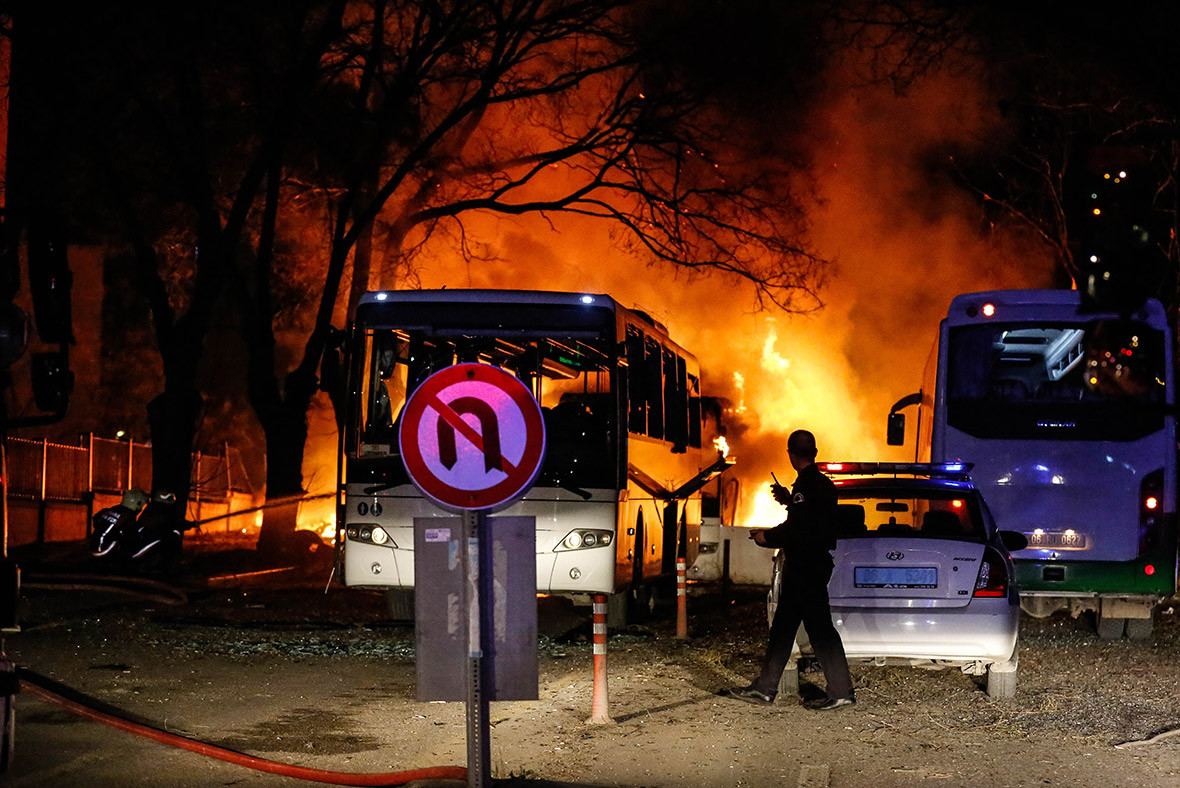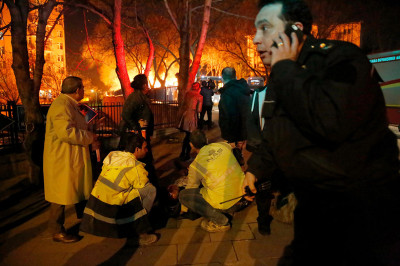 Forensic specialists and Turkish police have begun clearing the roads after the incident, with many damaged cars being towed away, while the entire area has been closed off to the public. Relatives of those killed in the blast mourned for the loved ones in a morgue close to where the attack occurred.
Turkey is showing signs of concern at the advance of Kurdish rebels, capitalising on the conflict in neighbouring Syria. There is speculation that the attack may have been carried out by either the Kurdish extremists or the Islamic State (Isis/Daesh).