At least 32 people have been killed according to reports and more than 100 others injured in a car bombing in the Turkish capital, Ankara. A number of other vehicles were set on fire by the explosion, which took place at 6.45pm local time (4.41pm GMT) on 13 March, close to several bus stops.
"The blast was caused by a vehicle packed with explosives close to Kizilay square," a statement said. It added that 23 people died at the scene. The area is a key transport and shopping hub and is closely located to many embassies in the city.
A Turkish court has also ordered a shutdown on Facebook and Twitter after images of the incident were shared.
The deadly blast comes just two days after the US warned its citizens of a potential terror attack in Ankara. "The US Embassy informs US citizens that there is information regarding a potential terrorist plot to attack Turkish government buildings and housing located in the Bahçelievler area of Ankara [about 10 minutes by car from Kizilay square]. US citizens should avoid this area," the statement read.
"We advise US citizens to review their personal security plans, remain aware of your surroundings and local events, monitor local news stations for updates, and follow local authority instructions."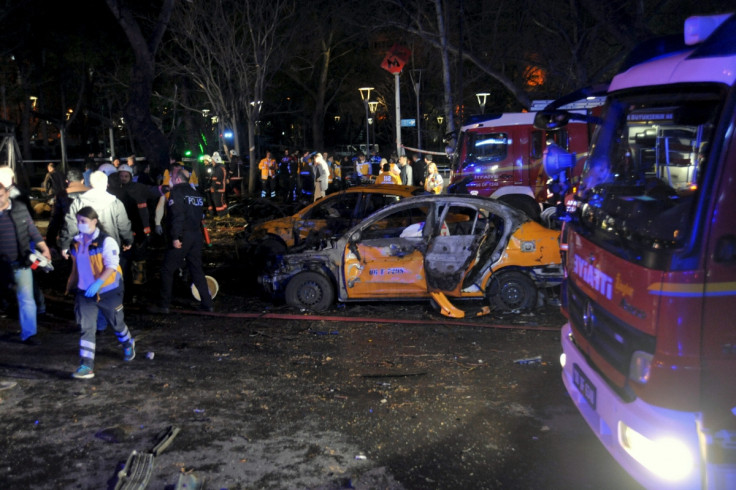 No group has claimed responsibility for the bombing yet. A number of ambulances are at the scene in the Turkish capital, which has witnessed three major explosions in just six months.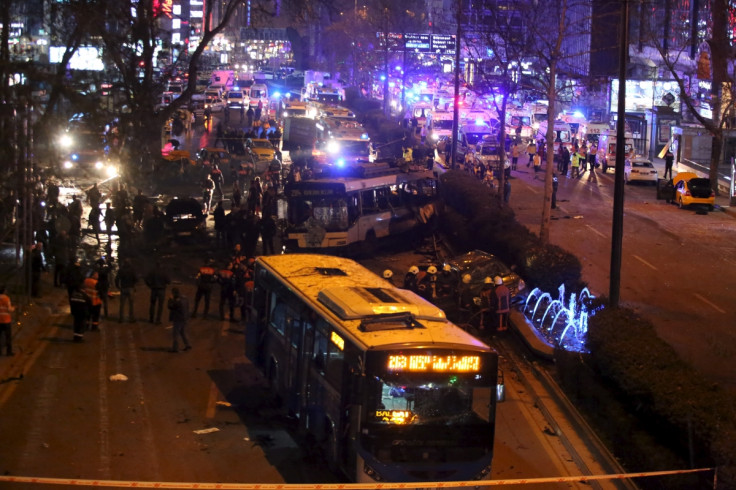 Witness Dogan Asik was on a bus when the bomb went off and suffered injuries to his face and arm. "We were thrown further back into the bus from the force of the explosion," the 28-year-old told the Associated Press. A number of shop windows were shattered by the blast.
Police cordoned off the area and ordered people to retreat in case of a second attack.
An emergency meeting has been convened by Turkish Prime Minister, Ahmet Davutoglu. The assault comes just weeks after 29 people died in a bomb attack on a military convoy in Ankara.