Ann Pewter has been named as the woman who died after the car she was in slipped into the River Fal in Cornwall.
Pewter, 74, was a passenger in a car crossing the river near Truro on the King Harry Ferry when it went into the water.
She and was trapped in the car as it rolled down the slipway, hit another car and sank into the water.
Pewter and her two dogs were pronounced dead after the vehicle was retrieved from the river by emergency services two hours after the incident.
A man in his 70s, believed to be Pewter's husband, had got out of the vehicle to take pictures when it started to move towards the water.
A spokesman for the Maritime and Coastguard Agency said: "Divers went to help locate the vehicle underwater and while search and rescue teams continued a search of the water and shoreline, fire and rescue units winched the vehicle out of the water.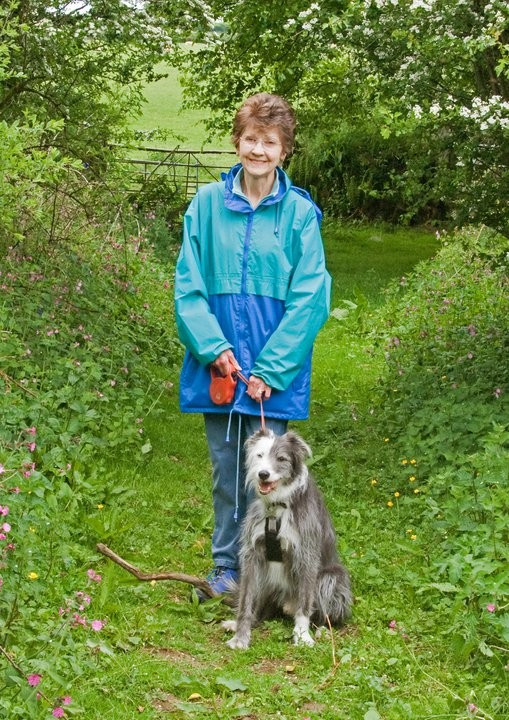 "The lady occupant of the vehicle was recovered from within the car and transferred to hospital by helicopter."
Insp Richard Hockin said: "It would appear to be an unfortunate accident where the vehicle has rolled forward and gone into the water with a female passenger inside who is now deceased."
Police are the theory that the handbrake had not been applied properly before the driver got out of the car.
Matt Vernon, 36, who went into the water in a failed rescue attempt, said: "At one point I got down to one side and noticed the window was wide open so the car was completely flooded and I couldn't get in it because of the depth and the cold."
A statement from the King Harry Ferry said it had resumed running boats across the river again.
"Our thoughts are with the friends and family of everyone involved in yesterday's tragedy. The ferry was not involved in the incident and our normal service has resumed."