Leading underwear brand Ann Summers has been forced to apologise over their untimely release of the latest range of lingerie new 'Isis' line, amid the spiralling crisis in Iraq caused by the militant organisation Isis.
Although the lingerie's name has no reference to Isis (now known Islamic State), the timing of the latest product has fuelled a controversy.
"We acknowledge the unfortunate timing of this product launch in our store windows, however we in no way support or condone any act of terrorism or violence. We apologize for any offence caused."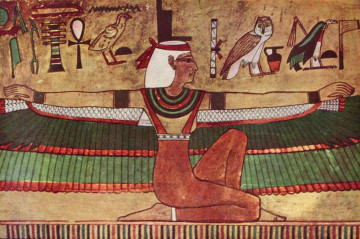 "Range names for our products are chosen far in advance of the collections landing in-stores and online. In this instance, the inspiration behind this range was taken from the ancient Egyptian goddess Isis," a spokesperson for the British multinational retailer company said.
According to ancient Egyptian tradition Isis was an ideal mother and a wife who was worshipped by the people.
An employee source, who does not wish to be identified, told the Independent: "We thought up the name over six months ago. It wasn't until all the PR was done for the portfolio when the name meant something else. It was too late to change it."
Isis is one of the abbreviations used to refer the dreaded Sunni insurgent group which is waging a deadly battle capturing large territories in Iraq and Syria. The UK government has been stepping up the measures against the Islamist extremists after the chilling execution of the US journalist James Foley at the hands of the British jihadist.