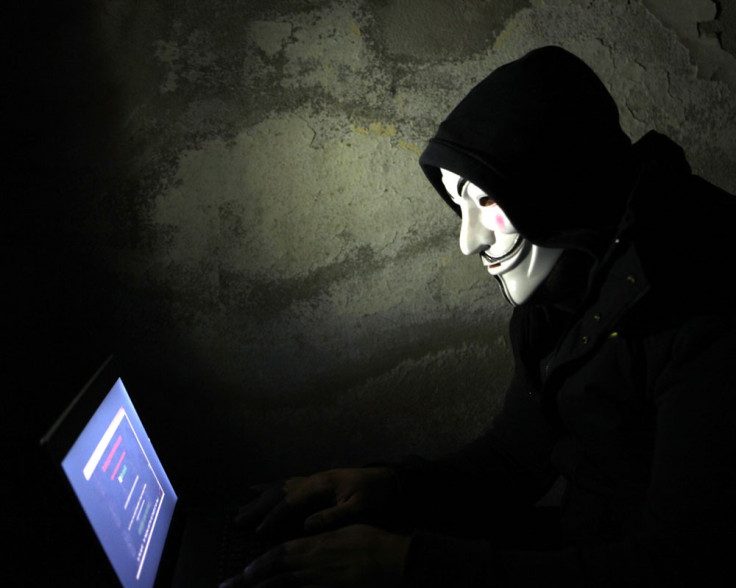 A self-described hacker affiliated with the Anonymous collective has launched a chat service hosted on the dark web that aims to teach the next generation of wannabe cyber hacktivists about coding, encryption and even history. Only accessible with the use of the Tor Browser, which enables users to stay anonymous while accessing a 'hidden' part of the internet, the internet relay chat (IRC) service had been dubbed OnionIRC and is now open for anyone wanting to converse with members of the notorious hacking group.
In a video posted online, the group outlined the intentions of the chatroom. "The OnionIRC is designed to allow for full anonymity and we welcome all to use it as a hub for all Anonymous operations, general free speech or any project or group concerned about privacy and looking to build a strong community," stated the computerised voice now typical of Anonymous video messages.
"We also intend to strengthen our ranks and arm the current and coming generations of internet activists with education. Our plan is to provide classrooms where, on a scheduled basis, 'teachers' can give lessons on any number of subjects. This includes but is not limited to: security culture, various hacking tutorials, history lessons and promoting how to properly utilise encryption and anonymity software."
To investigate for ourselves, IBTimes UK – of course under the cover of an elusive hacker-like username – joined the group chatroom and found roughly 40 people logged in and talking about topics, such as GPG encryption, NSA surveillance and how the government reportedly installs backdoors into computer software.
According to HackRead, which first reported on the chatroom, the IRC has at times been particularly dysfunctional. Indeed, during our time in the chatroom, some of the contributors appeared to lack any hacking knowledge at all. "I want to learn Bash. Beginner level. Where should I start?" wrote one anonymous contributor. "With a Bash Book," came the reply. This group, at least in its current form, is a far-cry from the more sophisticated and feared members that in the past have been known to hack federal agencies and assist in global political uprisings.
The administrator of the IRC, under an anonymous pseudonym, has reportedly been attempting to create some order within the chaos. "I wouldn't expect there to be any planned lessons taught for a bit here," the individual said in the chat. "Things are just starting off and we want to see how things go for a bit, hopefully, build a bit of a user base, and then we'll kick it off with some awesome in-house presentations."
Since its emergence, Anonymous has often relied on these internet chatrooms to organise its operations and chat with fellow members. Most famously, law enforcement used portions of text-based communications during the prosecution of military whistleblower Chelsea Manning, who was sentenced to over 30 years in prison back in August 2013 for leaking documents to WikiLeaks.