Anonymous vigilantes expose cheating firms who inflate their value on the stock market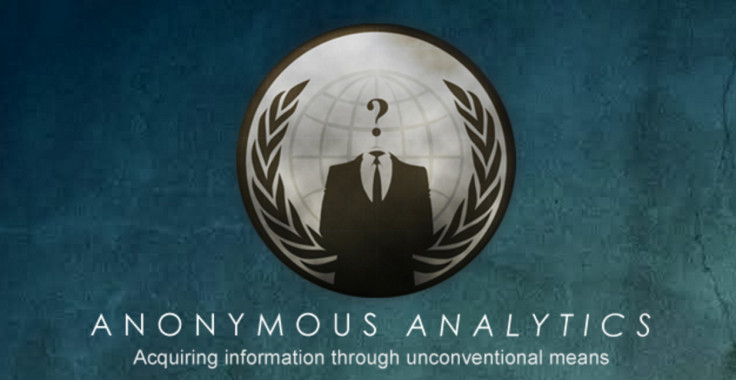 The hackers collective Anonymous seems to be slowly changing how it does things, to the extent that one division is now trading hacking for financial reports in order to expose firms in the US and China that are trying to cheat on the stock market.This particular group of hackers goes by the name Anonymous Analytics.
According to Softpedia, the division was formed in 2011 by ex-Anonymous hackers who got tired of launching Distributed Denial of Service (DDoS) attacks and hacking into companies to make a point.
Instead, Anonymous Analytics spends its time analysing the stock market and searching the internet for clues, often using techniques that might not be legal or ethical, in order to get the low down about companies that might be inflating their values.
And once they have the dirt, this group of hackers is publishing financial reports outing the companies, and has caused at least one company's stock price to fall. So far, Anonymous Analytics has compiled publicly available financial reports on 11 firms, mostly in China and the US.
In particular, the hacking collective's efforts have damaged buyers' confidence in stock belonging to a Chinese lottery machine service provider and games developer called REXLot Holdings, which had inflated its revenue and the amount of cash it had from interest earned on its balance sheet.
Bringing down stock market cheats
On 24 June 2015, Anonymous Analytics published a report on REXLot's activities, which caused the stock price to plummet from $HK0.485 (4p, 6¢) down to $HK0.12, before the firm completely suspended its shares from trading. Bloomberg reported on the incident at the time but RexLot refused to respond despite repeated attempts.
Then REXLot decided to return to the stock market on 18 April and submitted a 53-page report about its financial status. Anonymous Analytics read the report and decided to publish a rebuttal. Its second report was even worse and advised investors to urgently sell their stock, causing the company's stock price to fall again by 50%.
A week after the damning report, REXLot then had to admit in a filing to the Hong Kong stock exchange that it could not honour all the bond redemptions requested by holders, which amounted to HK$1.85bn, due to the fact that it just didn't have sufficient cash resources.
In fact, REXLot said it was trying to gain the bondholders' consent to let it have more time to dispose of some assets in order to generate the cash needed to make the payments.
While it is a rather unusual approach for the hacking collective, Anonymous Analytics' efforts seem to having a much greater impact than its attempts to troll Islamic State with Rick Astley music videos or DDoS-ing random companies in different countries to make a point.
© Copyright IBTimes 2023. All rights reserved.