The nation's most treasured presenting duo, Ant and Dec, raked in the cash last year. They brought home £7m ($9.9m) from hosting duties on Britain's Got Talent and I'm a Celebrity…Get Me Out of Here! as well as their hit show Saturday Night Away among other projects. Nice one, lads!
The Geordie pair made £7.07 million from three companies which they use to process their television activities. Declan Donnelly earned £3.38 million which brought total funds in his shareholder company Deecourt to £12.4 million, according to Companies House fillings.
His slightly taller pal, Anthony McPartlin, made £3.3 million in the year end to June, according to a filing at his company Teecourt, The Guardian reported. So the sum brings his shareholder funds to a total of £12.3 million.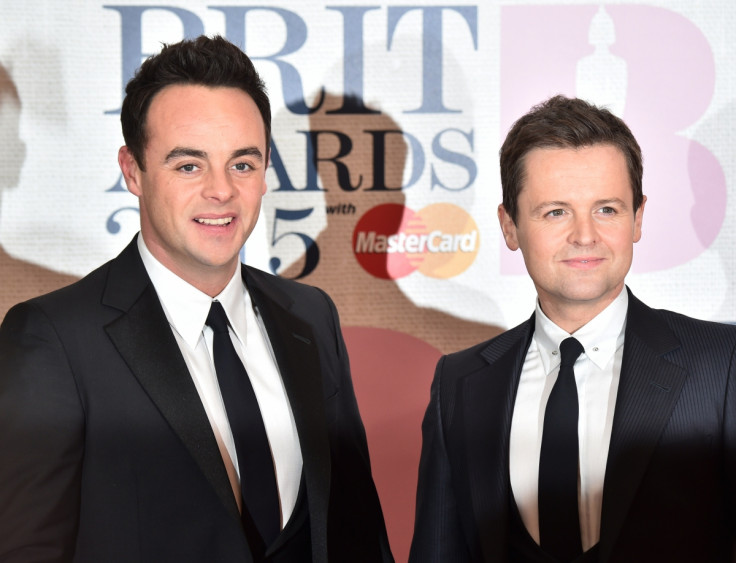 The former TV and pop duo from Newcastle, who met as actors on the children's show Byker Grove, were later known as PJ & Duncan respectively. Together they have enjoyed a career in the limelight since 1988, presenting shows such as SM:TV Live, Friends Like These, Pop Idol, Britain's Got Talent, Text Santa and more. They've become rather savvy with investments throughout their showbiz careers and are joint directors of company Hurley Promotions, which made up to £376,000 in the year to the end of October.
The filings divulge that Dec made a further £3 million in investments and £1.76 million after getting rid of an unnamed asset – and the duo are locked into a £10 million a year so-called golden handcuffs deal, which is facing renewal this year. With their popularity still rife amongst the public, they returned to the small screen earlier this year with their weekend show And and Dec's Saturday Night Takeaway, and are currently on ITV presenting Britain's Got Talent.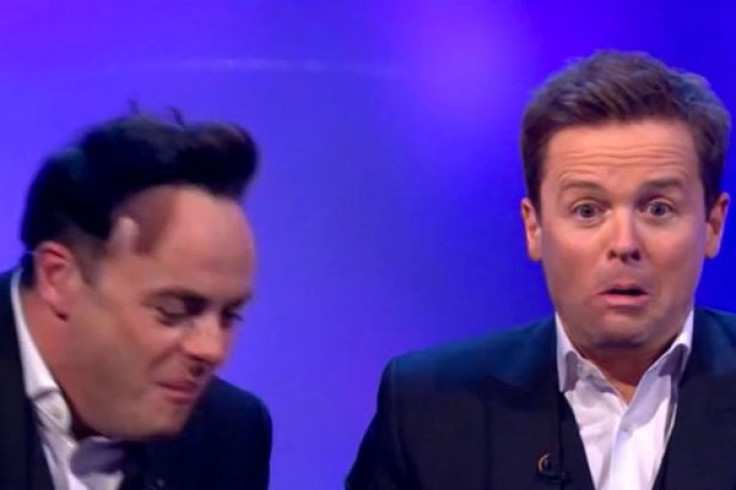 A recent report has suggested that Ant and Dec could be offered £30 million to remain with ITV, after they reeled in six million viewers in the first instalment of 2016's Saturday Night Takeaway. A source told The Mirror: "The deal isn't up until later in the year, but rest assured the bosses aren't standing by letting it just run out – they're already considering their options.
"It goes without saying they're a huge part of ITV's schedule and nobody wants to see them walk away, so they're planning a new deal which will be very tempting for them," they said.
McPartlin is the slightly taller of the two at 5ft 8in and Donnelly is two inches shorter at 5ft 6in. They follow the 180-degree rule, which states that two characters should always have the same left/right relationship to each otherto assist with identification, and all of their television appearances and publicity photos have McPartlin on the left and Donnelly on the right.