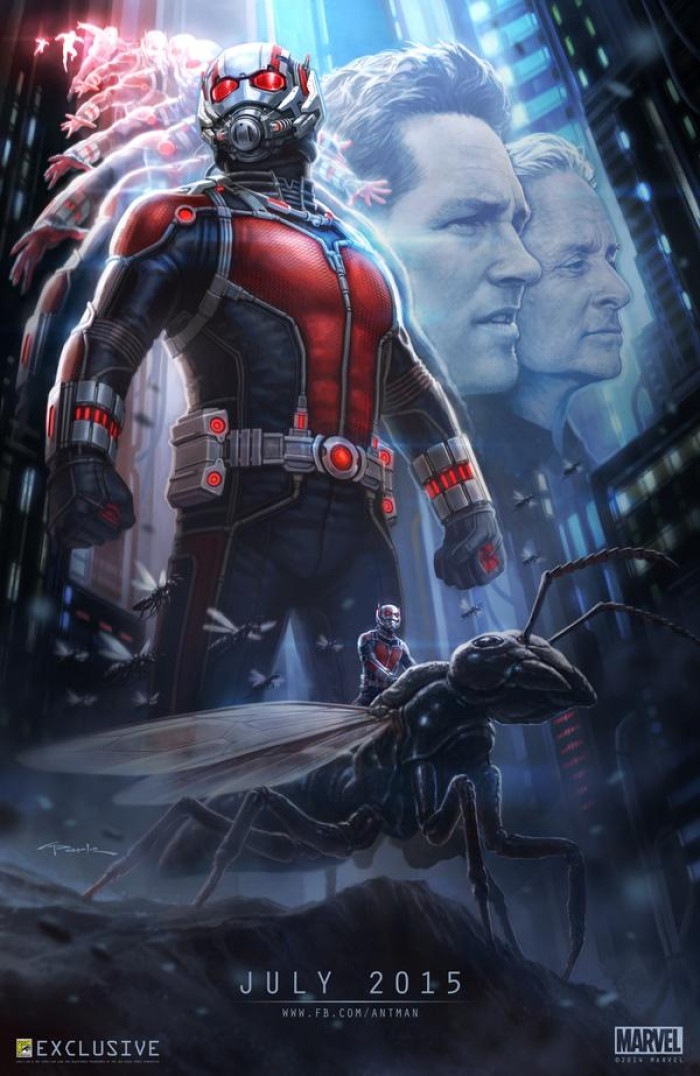 After striking box office gold with a film like Guardians of the Galaxy, it certainly seems like Marvel can do no wrong. So, superhero fans who have their doubts about the studio's next big 2015 movie [after Avengers: Age of Ultron], Ant-Man, can rest at ease.
While earlier reports suggest numerous plot-links to The Avengers, Ant-Man could turn out to be a super hit film, and let's hope that its first trailer reflects an outstanding show, when it releases in the next few weeks.
The film's first trailer is ready and all set to hit the web. "We'll soon have our first look at Marvel's other 2015 release, with the Alberta Film Ratings board classifying the first trailer for Ant-Man, which is rated PG and will run for a total of 1 minute 48 seconds," reveals a Flickering Myth report.
With Ant-Man slated for a July 2015 release, we can definitely hope to see the trailer in January 2015, if not sooner.
Check out the film's official synopsis below:
The movie's cast includes Paul Rudd as Scott Lang/Ant-Man and Michael Douglas as Hank Pym. It opens in theatres on 17 July, 2015.