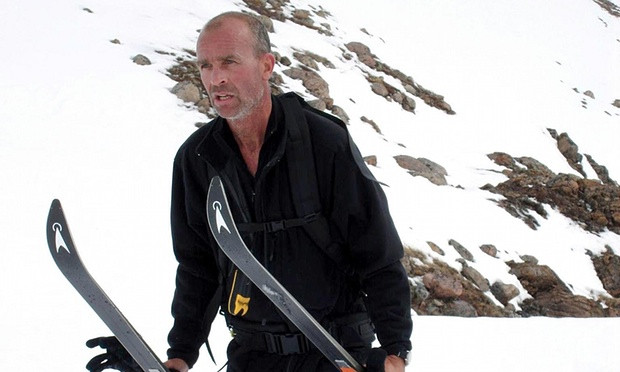 Explorer Henry Worsley has died just 30 miles from completing a historic solo-crossing of the Antarctic. The former British Army officer collapsed with exhaustion and dehydration while attempting to walk across the continent completely unsupported and unassisted.
His family confirmed the 55-year-orld died as a result of organ failure. He had been walking across Antarctica for 71 days and had travelled more than 913 miles.
His wife, Joanna, said in a statement: "It is with heartbroken sadness I let you know that my husband, Henry Worsley, has died following complete organ failure; despite all efforts of ALE and medical staff at the Clinica Magallanes in Punta Arenas, Chile."
Prince William paid tribute to the explorer following confirmation of his death while attempting to complete the unfinished journey made by Sir Ernest Shackleton in 1915.
"[Prince] Harry and I are very sad to hear of the loss of Henry Worsley. He was a man who showed great courage and determination and we are incredibly proud to be associated with him. Even after retiring from the Army, Henry continued to show selfless commitment to his fellow servicemen and women, by undertaking this extraordinary Shackleton solo expedition on their behalf.
"We have lost a friend, but he will remain a source of inspiration to us all, especially those who will benefit from his support to the Endeavour Fund. We will now make sure that his family receive the support they need at this terribly difficult time."
Former footballer David Beckham also paid tribute to Worsley on Instagram. The ex-Manchester United star and England captain wrote how "words can describe the sadness of the loss of Henry" alongside an image of the pair in Antarctica.
The explorer, who spent 36 years in the British Army, had already raised £100,000 ($142,000) in donations to help wounded servicemen and women prior to his Shackleton Solo attempt.
"Henry achieved his Shackleton Solo goals: of raising over £100,000 for the Endeavour Fund, to help his wounded colleagues, and so nearly completing the first unsupported crossing of the Antarctic landmass," his wife added.
"A crossing made, under exceptionally difficult weather conditions, to mark the 100th anniversary of Sir Ernest Shackleton's Endurance expedition - his lifelong hero. On behalf of myself and family, I wish to thank the many hundreds of you who have shown unfailing support to Henry throughout his courageous final challenge and great generosity to the Endeavour Fund."