Anthony Joshua's uncharacteristic foul-mouthed Twitter rant shocks fans: 'Have you been hacked?'
Did someone get out of the wrong side of bed this morning?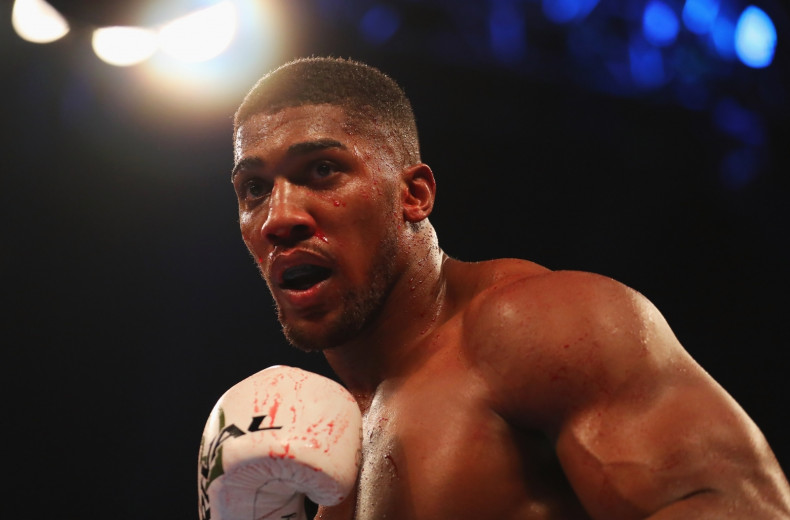 British boxer Anthony Joshua has confused fans on social media after posting a series of foul-mouthed tweets.
Some of the 28-year-old sportsman's 1.64m followers on Twitter wondered if he had been hacked, since he is not renowned for swearing on the platform.
He first tweeted to fellow boxer Tyson Fury: "& @Tyson_Fury get fit you fat f**k".
He later retweeted Kugan Cassius' response to the tweet, which read: "The real Anthony Joshua this morning".
Joshua quoted it with: The real anthony joshua? Because of what ?.... a swear word? Shut the f**k up."
When Cassius replied: "Yes Anthony . Stay humble bruv", Joshua again retweeted it with: "Pipe down son", in what seemed to be an uncharacteristic outburst.
When fans suggested the boxer had been hacked, Cassius tweeted: "One million percent I can confirm Joshua twitter has not been hacked. That is the real Anthony Joshua".
Cassius is the co-founder of IFLTV's Cassius and Helder show which airs on Thursdays on BoxNation, and the pair were said to be friendly.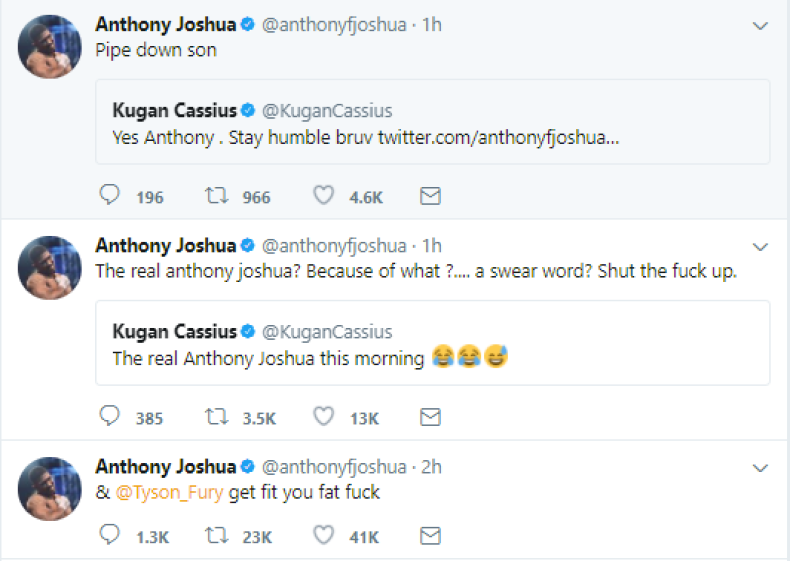 Fans responded in their droves to the bizarre online exchange, with one person stating: "Have a snickers AJ, you're not you when you're hungry".
Someone else said: "You been hacked? Definitely not you behind that account today, personality of an Ironing board, coincidentally you move like one as well."
A third added: "AJ is from road, he's trying to be better but if you've got someone pushing his buttons you'll get a reaction.I know where he's coming from".