Today is the International Day for the Elimination of Racial Discrimination, a day that encourages tolerance and acceptance of diversity. To mark the event, IBTimes UK looks at some cases of obvious discrimination when it comes to the reporting of missing black people.
According to a phenomenon defined as "missing white woman syndrome", the mainstream media goes into overdrive in cases of missing persons that are white, female, attractive and rich. Non-white women by contrast receive scant mention in media reports.
Here are a few recent examples of missing persons that do not fit the preferred stereotype.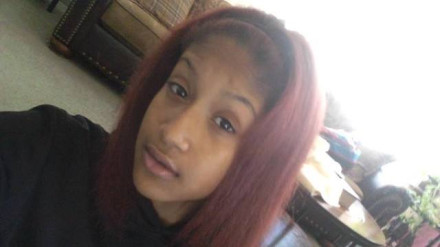 Tatiana Matthews - Detroit
Tatiana Matthews, 13, has been missing since Saturday 15 march 2013. She was last was seen getting into a black vehicle with a tall, dark-skinned black man at a gas station in the 4000 block of East 8 Mile Road.
Magaly Moore, Tatiana's mother, said her daughter is "a really good girl" and her disappearance is uncharacteristic. "She's never done anything like this before," she said.
Tatiana called her a couple of days ago and briefly said "she was OK".
Moore said she can't afford to make fliers to let people know her daughter is missing, so she has been visiting the gas station where Tatiana vanished and asking passers-by about the girl, and showing them photos of Tatiana.
For more information, please see here.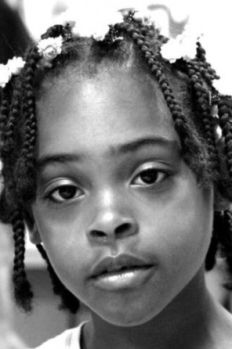 Relisha Tenau - Washington DC
Relisha Tenau Rudd, 8, has been missing for weeks and was last seen at a local homeless shelter in southeast Washington DC on Wednesday 19 March.
Relisha's mother had allowed her daughter to be cared for by a shelter janitor, whom a relative described as someone the family has come to know during its 18-month stay there.
A school counsellor is the one who realised Relisha was missing after paying a visit to the homeless shelter to check on her.
DC police fear that Relisha may be in grave danger after finding a deceased woman connected to the case.
Police said they did not know what she might be wearing because it has been weeks since she was last seen by close family members.
For more information, please click here.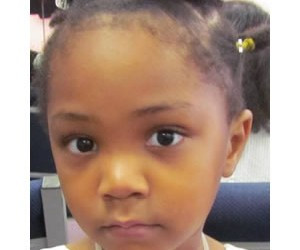 Muna - Kentucky
Five-year-old Maayimuna "Muna" N'Diaye was abducted and taken to Mali in 2011 by her father.
Muna's father, Ibrahim N'Diaye failed to bring Muna back after scheduled days with his daughter, according to Muna's mother, Dr Noelle Hunter.
The FBI later confirmed they had illegally travelled one-way from JFK Airport to war-torn Bamako, Mali, West Africa.
Hunter has asked President Barack Obama to direct Secretary of State John Kerry to employ diplomatic means to secure her daughter's safe return.
The petition needs 100,000 signatures by March 27th to trigger an official response from the administration. So far, there are just over 1,000 signatures.
"I realise 100,000 signatures is a daunting figure, but I must try. I have to do everything possible to bring Muna home, and that means reaching out to President Obama," Hunter said during an interview.
If you are interested in signing the petition to bring Muna back to the United States, please click here.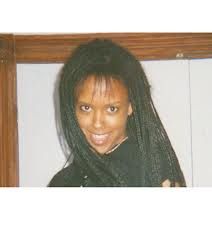 Melanie Ethier - Toronto
In the early hours of 29 September 1996, Melanie Ethier, 15, left a party at a friend's residence in northeast Ontario to walk home. She has not been seen or heard from since.
According to the Royal Canadian Mounted Police (RCMP), "All evidence and data collected to date would indicate that Melanie Ethier has met with foul play at the hands of person(s) unknown."
A Facebook group, Let's Work Together to Find Melanie Ethier, has over 3,000 members. The fate of the New Liskeard teen remains a mystery.
An art exhibition opened in Ontario called "The Missing Women Project" displays large portraits of 18 missing Ontario women, including Ethier. The portraits were all painted by Toronto artist Ilene Sova.
Sova said the exhibition, which opened in Toronto on March 8, is partially aimed at getting people to talk about how police and media treat women's and men's disappearances differently.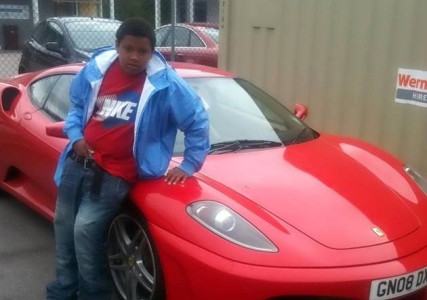 Paris Corbin-Dixon – Somerset
Paris Corbin-Dixon, 13, who is missing from a care unit in Somerset, was last seen in Bromley town centre on 26 April 2012.
At the time of going missing he was wearing a Warner Bros black cap, a padded black jacket and a grey top with a hood.
Officers know that Paris has connections in Catford and Woolwich. Following the disappearance, Detective Constable Rhianne Trill said: "Paris is a vulnerable young boy - his family and carers are seriously concerned for his welfare.
"Anyone with information should contact us as soon as possible."
For more information about Paris, please click here.