Anti-vax parents whose son died of meningitis accused of treating him with 'home remedies'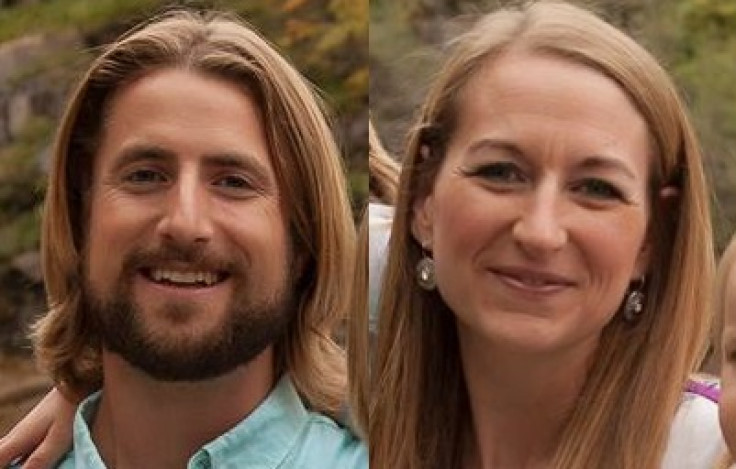 The anti-vaccination parents of a toddler who died of meningitis could face jail time after allegedly attempting to treat their son with home remedies rather than seek medical help.
David and Collet Stephan, from Alberta, Canada, were charged with "failure to provide the necessities of life", and are accused of not seeking appropriate medical care after their 19-month-old son Ezekiel fell ill in March 2012, eventually being airlifted to hospital where he died five days later.
In court on 7 March, a jury in Lethbridge heard that the Stephans attempted to treat their son with eye-dropper supplements, olive leaf extract and whey protein rather than taking him to the doctor when he became sick. They only sought medical help once Ezekiel stopped breathing, CBC News reported.
The Stephens are anti-vaxxers who reportedly prefer naturopathic remedies over medicine because of bad experiences with the healthcare system. They are not accused of ignoring or killing him. If found guilty of failing to seek appropriate medical care, however, they could face five years in jail and lose custody of their three children.
The couple deny the charge and claim the court case sets a dangerous president for removing the rights of parents to choose whether or not to inoculate their children.
On the Facebook page Prayers for Ezekiel, David Stephan, 32, wrote ahead of the court case, which is expected to run until late March: "As stated before, the charges of 'Failing to provide the necessaries of life' that have been laid against my wife and I contain an underlying motive which if achieved, will set a precedent that will negatively affect many Canadians and possibly permeate international borders.
"The agenda... create the legal precedent that when a child falls ill, parents who chose not to vaccinate have a greater onus to seek mainstream medical attention sooner than parents that do vaccinate, and if any harm befalls the non-vaccinated child from an illness that there was a vaccine for, the parents can be held criminally liable... bringing us one step closer to mandatory vaccinations."
The couple, who run nutritional supplements company Truehope Nutritional Support Inc, said some of the natural remedies and supplements they gave their son were things Ezekiel and the whole family took regularly, rather than an attempt to treat him. They described media reports that they used maple syrup to treat their son as "ridiculous".
The case has caused controversy, particularly on social media, where the couple have been attacked by pro-vaccination supporters and backed by anti-vaxxers, with thousands of shares and comments on the case.
They have started a fundraising page called Stand4Truth to cover the costs of the court case, arguing that they have been misrepresented in the media.
© Copyright IBTimes 2023. All rights reserved.