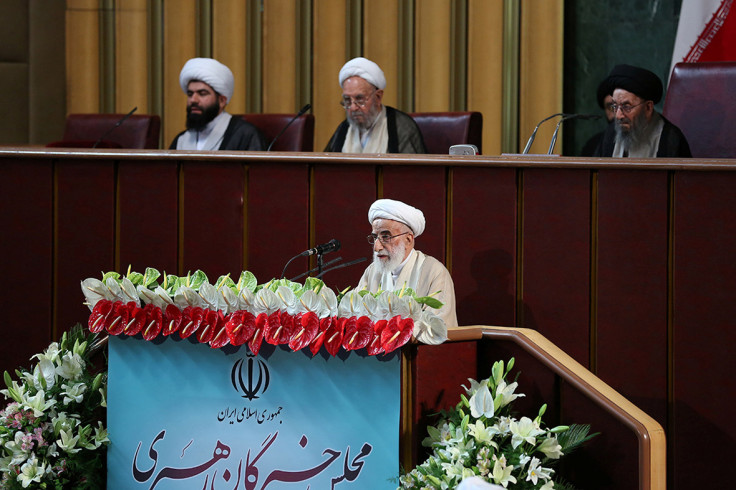 A 90-year-old anti-Western cleric has been elected as the head of one of Iran's most powerful bodies, the Assembly of Experts.
Hardliner Ahmad Jannati was chosen on 24 May to lead the 88-member assembly, in a move that is contrary to the moderate-dominated make-up of the Majlis following the recent national elections.
The Assembly of Experts, which is made up of clerics, is responsible for overseeing the activities of Iran's supreme leader and choosing a new one when the time comes.
Given the age of current supreme leader Ayatollah Khamenei, who is 77 years old, and his ill health – he underwent successful prostate cancer surgery in 2014 but has reportedly become increasingly frail in the past year – it is likely the current assembly members will be tasked with choosing his successor.
"I wish long years of health for the Leader of Islamic Revolution obviating the need for the hard choice made by the assembly," President Hassan Rouhani told Mehr News Agency of the election, which is for a two-year term.
Jannati, who is also the leader of the Guardian Council, which was responsible for selecting the candidates permitted to run in both the Assembly of Experts and Majlis elections, is well known to be opposed to relatively reformist incumbent President Rouhani.
His selection as leader of the assembly, which was decided on by 51 votes, state media reported, underlines Khamenei's reluctance to allow moderates to dominate the selection of his successor.
Keeping a well-known hardliner as the head of the assembly is likely to ensure a conservative selection for the next supreme leader – whose power outweighs that of the president.