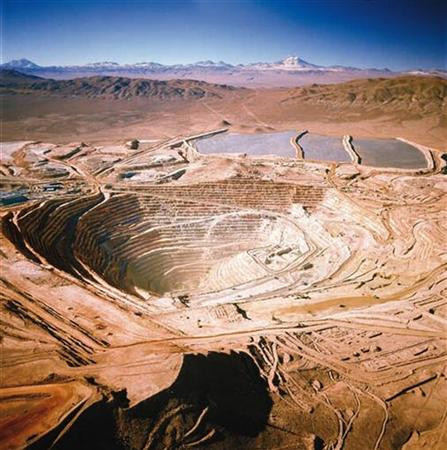 Shares in Antofagasta plunged more than 8% early on Tuesday (15 March) after the Chilean miner reported its profit plummeted on the back of low copper prices, prompting the company to cancel its final dividend.
In the 12 months to 31 December 2015, the FTSE 100 miner saw its profit before tax sink 83% year-on-year to $259.4m (£181.9m, €233.5m), while revenue tumbled 34% from the corresponding period in 2014 to $3.4bn.
The London-listed group attributed the sharp decline in revenue and profit to a drastic slump in copper prices, which have fallen by approximately 24% over the last 12 months amid global oversupply and weakening demand from China, the world's largest consumer of raw materials.
Earnings before interest, tax, depreciation and amortisation plummeted 58% year-on-year to $890.7m, as Antofagasta was hit by a fall in sales volumes, with copper production falling 10.6% short of targets for the year.
Group chief executive Diego Hernández described 2015 as a "year of change" but insisted the group was in a stronger position than 12 months ago, adding he was hopeful copper prices would stabilise during a period of small supply surpluses before recovering in late 2017 or early 2018.
"We know that copper is a cyclical industry and as a result of the actions that we have taken over the past year we will be positioned to benefit from the recovery when it comes," he said.
"In the meantime, our focus is on optimising our operations and projects under construction to cut costs and free up cash flow while retaining the flexibility to accelerate investment for future growth if circumstances are appropriate."
The miner, which saw capital expenditure for the year fall $591.8m $1.04bn, which was $250m less than originally planned, said it had targeted a further $160m of savings in 2016, equivalent to 8% of 2015's net cash costs.