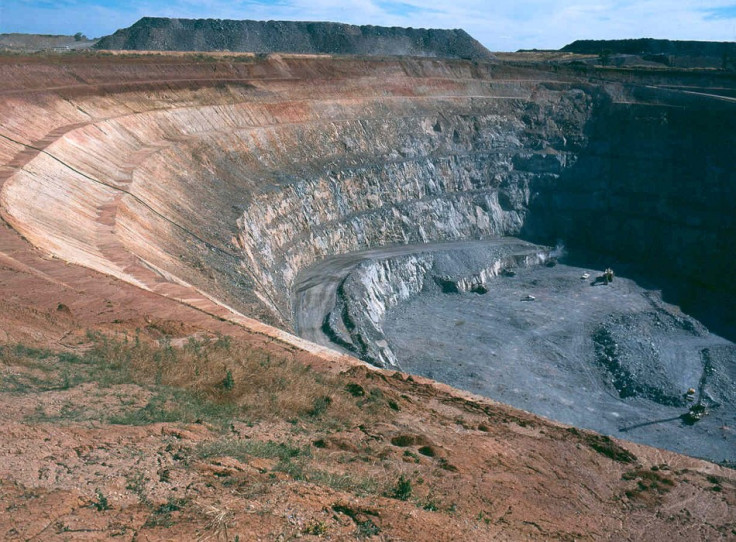 London-listed shares of Rio Tinto plunged almost 8% early on 11 February, after the mining giant reported it swung to a net loss for 2015 and said it would scrap its progressive dividend policy.
In the year to 31 December 2015, the FTSE 100 group swung to a net loss of $866m (£597.5m, €766.6m) compared with a $6.5bn profit in the previous year, while sales revenues slumped from $34.8bn to $12.8bn, with the drop blamed on a $13bn reduction to the drastic decline in commodity prices.
The price of iron ore, which is responsible for approximately two-thirds of the company's earnings, has fallen 45% over the past 12 months, a decline reflected in the 51% year-on-year drop in underlying earnings to $4.54bn, a figure which was however in line with analysts' expectations.
The Anglo-Australian company said cash cost improvements, lower energy costs, higher volumes, and positive currency movements and other cost-saving initiatives totalling $2.9bn had partially offset the $7.7bn post-tax impact of lower prices, adding it would cut capital expenditure a further $1bn to $4bn in 2016, and by an extra $2bn to $5bn in 2017.
"We continued to take decisive action [during the year] to preserve cash through further cost reduction, lower capital expenditure and the release of working capital," said group chief executive Sam Walsh.
Among individual divisions, the group's iron ore business saw underlying earnings tumble 51% year-on-year to $3.95bn, even though the company's share of total production rose 13% to 263m tonnes, while earnings from Rio's aluminium division fell 10% and copper and coal earnings slumped 67%.
Rio Tinto indicated the impairments costs it booked in the year were primarily related to the Simandou iron ore project, Energy Resources of Australia and the Roughrider uranium project, adding it had also encountered a combined $500m worth of legacy remediation and general restructuring and headcount reduction costs.
The miner warned the outlook will remain challenging for the foreseeable future and indicated it will pay a full-year dividend of no less than $1.10 per share in 2016, compared with the $2.15 per share dividend it paid in 2015.
"With the continuing uncertain outlook, the board believes that maintaining the current progressive dividend policy would constrain the business and act against shareholders' long-term interest," said Jan du Plessis, Rio chairman.
Analysts welcomed the group's decision to halve the dividend and scrape the progressive dividend policy, indicating it would benefit the company's credit rating.
"The decision to scrap the dividend policy is a sensible pre-emptive move against any further decline in commodity prices and in our opinion removes an outdated policy," said Citi's analyst Clarke Wilkins.
Michael Van Dulken, head of research at Accendo Markets, echoed the sentiment, adding adopting drastic measures in the short term could ensure a better future for the miner.
"Realigning investor income with "real world" cash flows, and thus offering no guarantees given the cloudy outlook, is prudent to ensure long-term investor returns, even if it damages the share price short term," he said.