Antonio Guterres cements lead in race to become next United Nations' Secretary General
The ex-Portuguese prime minister won the third secret Security Council ballot.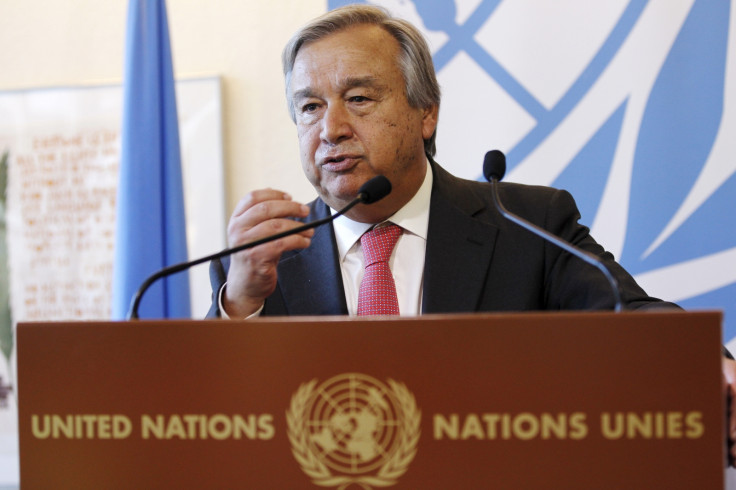 Former Portuguese prime minister, Antonio Guterres, is tipped as the favourite to become the next United Nations' Secretary General, after he topped a third secret ballot among Security Council members. The former Portuguese prime minister received the backing of 11 of the Council's 15 members, who either "encourage", "discourage" or express no opinion.
Standing in the way of Guterres, who also served as the UN high commissioner for refugees, is the preference of Russia, which has been lobbying for a eastern European to take over the mantle of Ban Ki-moon when he steps down at the end of the year.
In second place in the ballot on Monday (29 August) was Miroslav Lajcak, the Slovak foreign minister, who had come a lowly 10th out of the 11 contenders earlier in the month. In joint third place were Serbia's Vuk Jeremic and the head of UNESCO, Irina Bokova, from Bulgaria.
Bokova is the front-running woman candidate and was considered the great hope for the first ever female to take the role of the world's top diplomat.
Jean Krasno, who spearheaded the campaign for a woman UN Secretary-General told the IBTimes UK that the race for the post was coming down to an "old boys network", which is sidelining what she said were more able women candidates.
"Of the 15 members on the Security Council, 14 are men and the tendency for men is to vote for people that they know. It looks still like an old boys club for members of their club," she said.
One diplomat told The Guardian that Guterrres' lead has stabilised and that there had been speculation as to whether Russia, or a Russian ally, had switched from a "no opinion" to an anti-Guterres vote.
"The real question is whether this discourage vote is tactical, in order to exact a price for Russian agreement, or whether it is substantial and they are saying: we don't want him," the diplomat said.
Russia and the four other permanent council members all have the power to block any candidate. There will be another poll in September with the Security Council expected to rally around a candidate by October, when they will be presented to the General Assembly for a vote.
© Copyright IBTimes 2023. All rights reserved.