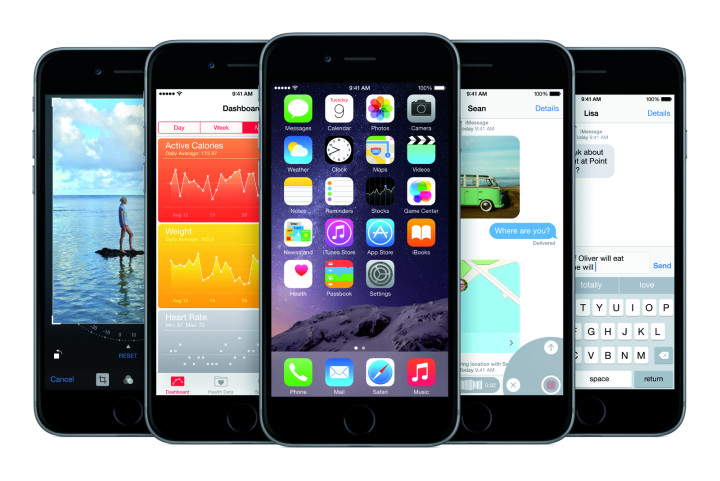 Apple has given official details about how to downgrade the latest version of iOS 8 after it caused problems with the iPhone 6 and iPhone 6 Plus
On Wednesday Apple pushed out the first minor update to its new iOS 8 software, with iOS 8.0.1 meant to remedy the bugs that had affected iOS 8 upon its debut last week, including one that prevented the long-awaited HealthKit apps from working.
However, almost immediately iPhone 6 and iPhone 6 Plus users reported that the update was causing major problems with their phones, including the loss of cellular connection and the Touch ID fingerprint sensor stop working.
Apple pulled the iOS 8.0.1 update on Wednesday evening within an hour of its release with a spokesperson saying: "We have received reports of an issue with the iOS 8.0.1 update. We are actively investigating these reports and will provide information as quickly as we can."
Downgrade iOS 8.0.1 to iOS 8.0
Apple has scrambled to address the problem and has now issued an official update on its support website, telling users who have experienced the problems how to downgrade their software to the original iOS 8.0 version.
Apple said that the workaround will allow iPhone 6 and iPhone 6 Plus users to regain cellular service and the use of Touch ID.
Apple added that it was also "preparing iOS 8.0.2 with a fix for the issue, and will release it as soon as it's ready in the next few days."
Here are Apple's instructions on how to downgrade your software from iOS 8.0.1 to iOS 8.0:
Make sure that you're using the latest version of iTunes.
Connect your iPhone to iTunes.
Back up your iPhone in iTunes on your Mac or PC. iCloud backups won't restore to earlier versions, including iOS 8.0.
Download the file below that corresponds to your device:
Select the file you just downloaded by doing one of these in iTunes:

Mac: Press the Option key and click Check for Update.
Windows: Press the Shift key and click Check for Update.

Press Update to install iOS 8 on your iPhone.
Following the reinstalling of iOS 8, the Health app still won't work, but that will be fixed by iOS 8.0.2 in the coming days.