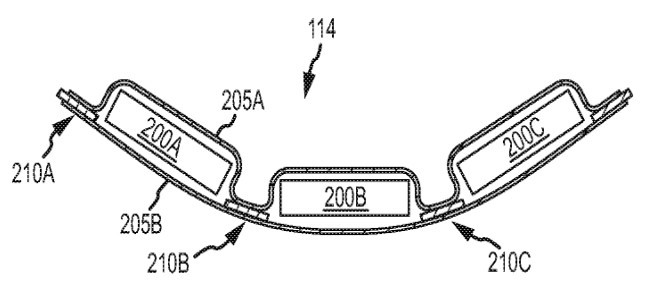 Apple looks set to push back the boundaries of consumer electronics yet again with a new patent application that has set tongues wagging online.
Apple has filed a patent for a bendy battery that could reshape the market by letting customers shape the batteries that power the gadgets they rely on.
The document submitted to the United States Patent and Trademark Office on Thursday 4 July will fuel speculation about the much-rumoured Apple iWatch, which may feature a flexible display that wraps around the wearer's wrist. It is thought to be under preparation for launch in 2014. Apple has been busy registering the iWatch name around the world; it applied for a trademark for the iWatch brand in Japan on 1 July.
Apple changed the way millions of people listened to music with the iPod; it then changed the way they interacted with their mobile phones with its iPhone; then established the tablet computer as a realistic alternative to the laptop PC with the iPad. All of these products sold millions of units and cemented the reputation of the company led by the late Steve Jobs, a tech guru still worshipped by fans.
Can Apple pull off the same trick again with the wrist-watch?
The wording on the patent application is dry and a million miles from the slick advertising for which the world's most celebrated technology company is famous. But the message will be just as tantalising for Apple aficionados.
The document submitted to the United States Patent and Trademark Office reads: "Electronic devices are ubiquitous in society and can be found in everything from portable cell phones to wristwatches. Many of these electronic devices require some type of portable power source. Many of these electronic devices also have unique form factors. Because of this, the portable power source of any one electronic device may not fit within any other electronic device.
"Furthermore, these unique form factors often require flexible battery arrangements, whereas conventional battery packs are often too rigid to flexibly conform to these form factors. For example, lithium-ion batteries, such as lithium polymer battery cells, are quite rigid and bending them repeatedly may cause damage to the battery cells and battery failure. As a result of attempting to accommodate inflexible battery packs, the packaging of portable electronic devices may not be optimally sized."