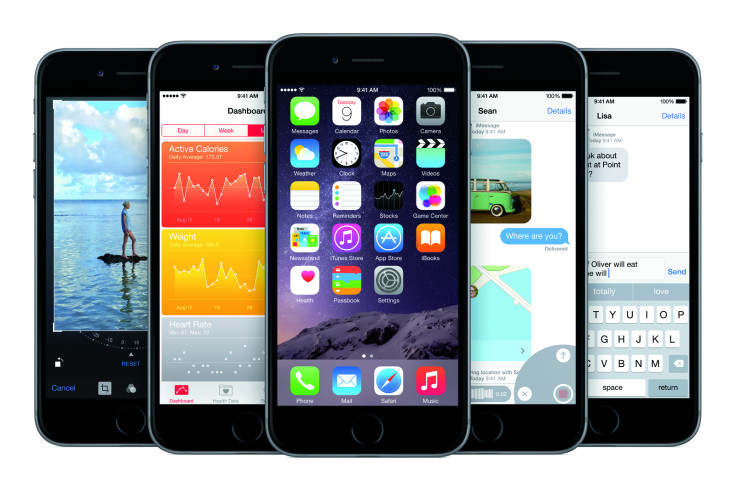 Apple has released the latest version of its mobile operating system which addresses some minor bugs, reduces the amount of spaces need to update and patches over 30 security vulnerabilities in the software.
One of the most frustrating aspects of updating iOS software on your iPhone or iPad was the need to have a significant amount of space free (up to 5GB) in order for the update to proceed.
It seems Apple has addressed this problem with the latest update - iOS 8.1.3 - which has just been released.
Users are reporting that they need less that 500MB of free space to allow them update the software over-the-air (OTA) having previously needed a PC to update the software.
While there are no major new features in iOS 8.1.3, there are a few bug fixes:
Fixes an issue that prevented some users from entering their Apple ID password for Messages and FaceTime
Addresses an issue that caused Spotlight to stop displaying app results
Fixed an issue which prevented multitasking gestures from working on iPad
Adds new configuration options for education standardised testing
Add to that some significant security updates which address flaws in WebKit, the iTunes Store and the iOS Kernel. In total 33 vulnerabilities were addressed in the latest update from Apple.

How to download iOS 8.1.3 on your iPhone/iPad:
Before installing the update (or any update for that matter) it is always worth backing up your system completely. This is done by going to the Settings > iCloud > Backup and clicking backup now.
The easiest way to update your device is to carry out an over the air (OTA) update directly on your iPhone or iPad.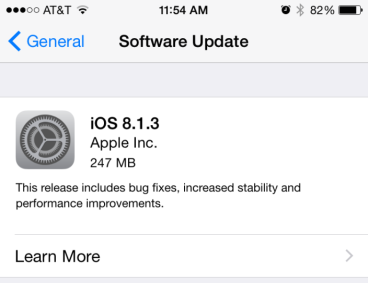 To check if the update is available, simply go to Settings > General > Software Update and your iPhone or iPad will automatically check if there is an update available.
If the update is available, then simply click on Download and Install, accept the Terms and Conditions (Twice) and sit back and wait.
Remember if you are updating from iOS 7 or older you will need a significant amount of free space to update, but updating from iOS 8 to iOS 8.1.3 now requires a lot less free space (less than 500MB some users are reporting).
Also remember that you should have your phone/tablet plugged in and connected to Wi-Fi rather than using your slower cellular connection.
Finally, if you are trying to update to iOS 8.1.3 in the first few hours after Apple releases the new software, be prepared to wait as Apple's servers will be under considerable pressure as millions of devices look to update at once.
The update is available to owners of the following devices running iOS 8:
iPhone 4s
iPhone 5
iPhone 5c
iPhone 5s
iPhone 6
iPhone 6 Plus
iPad 2
iPad 3
iPad 4
iPad mini
iPad Air
iPad mini 2
iPad Air 2
iPad mini 3
iPod touch (fifth-generation)