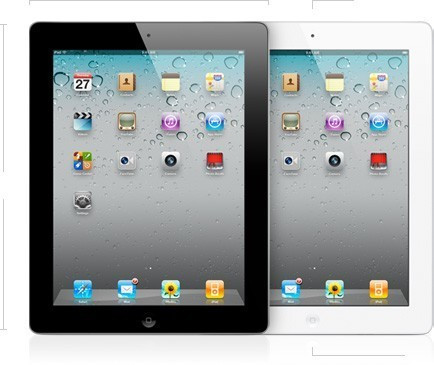 The iPad 3 will begin production in January and go on sale in March or April, according to the latest batch of gossip from sources in the Chinese supply chain.
Digitimes is reporting that manufacturers of the iPad 3 have started delivering parts and components for the new tablet to contractors, and manufacturing levels of the iPad 2 will soon be decreased.
"Production of iPad 2 will remain high at 14-15 million units in the fourth quarter of 2011 but decline to 4-5 million units in the first quarter of 2012, pacing the way for the launch of the new iPads," Digitimes said.
The Web site reports that regular Apple manufacturers Foxconn Electronics will begin to produce the new iPad in January and ramp up production in February, before releasing the tablet in March or April.
The iPad 3 is predicted to feature a super-high resolution retina display with a resolution double that of the current iPad, along with a more powerful - possibly quad-core - A6 processor and more RAM. Meanwhile, the design is expected to remain unchanged, although the iPad 3 could be slightly thicker to compensate for the new display.
An April release date for the iPad 3 sounds about right, as the original iPad went on sale in the U.S. in April 2010, having been announced three months earlier.