The iPad 3 will feature a larger battery and redesigned logic board, according to images claiming to be of the rear case for the upcoming Apple tablet.
RepairLabs reports that it has been given an image of the rear case, and the inside of this component reveals that the logic board mounts are different to the iPad 2 and that the rear-facing camera is in a slightly different position.
"You can see here that the mounts for the logic board are very different, which means the logic board shape will be different allowing for...more battery," the website said.
"We have long heard that the iPad 3 was going to provide longer battery life, and this back housing seems to support that."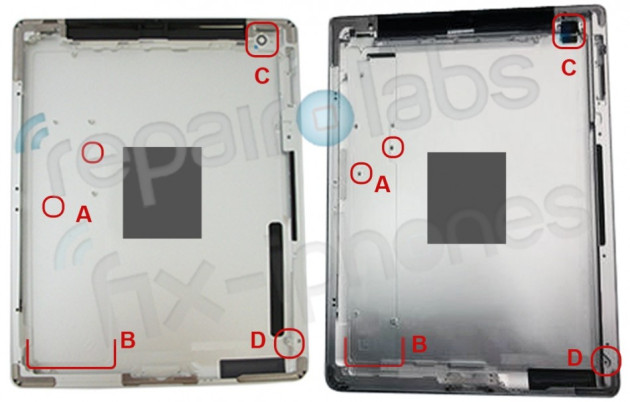 Adding to the speculation, Apple.pro also claims to have images of an iPad 3 case; the website also concluded that small changes to the part hint at a larger battery and redesigned logic board.
A larger battery for the iPad 3 is no surprise, as the Apple tablet is widely expected to feature a super-high resolution Retina display offering twice the resolution of the iPad 2; this screen will, presumably, require more power from the processor, so a larger battery makes perfect sense.
The case obtained by Apple.pro does not bare any markings apart from the Apple logo, suggesting that this item if from a prototype and is not a retail version of the tablet.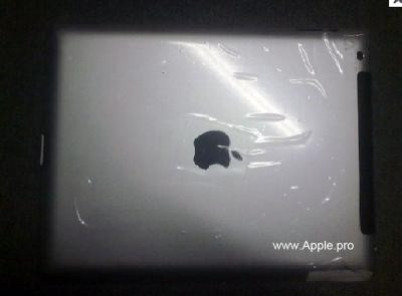 Apple.pro also claims to have an image of the Smart Cover magnets, suggesting that the as-yet unannounced iPad 3 will feature the same magnetic, folding cover first featured on the iPad 2.
Finally, after the unearthing of these case photos The Verge claims that the iPad 3 will not use a quad-core processor, which goes against almost all rumours so far about the future tablet.
Instead, the website believes that Apple will use a dual-core processor, but the iPad 3 will pack an improved GPU (graphical processing unit) which will help to run that Retina display smoothly.
Apple has yet to say anything about the new iPad, but the company is widely expected to announce the tablet in late February, with a March release date.