Hundreds of people queued along Regent Street and into Hanover Square in central London for the past six days to be among the first to get their hands on the latest iPad from Apple and at 8am this morning the doors swung open and, to loud applause and cheers, from the Apple Store staff, Zohaib was the first person in the UK to get his hands on a new iPad.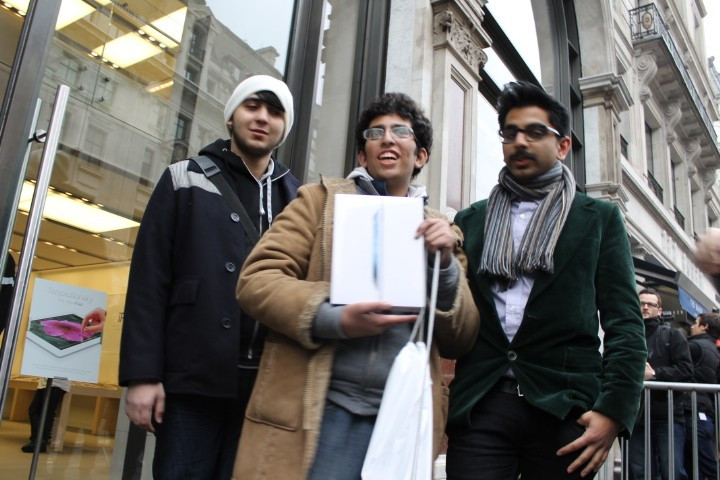 Speaking to the International Business Times UK in the build up to the doors opening, Zohaib Ali, who we spoke to earlier in the week as he began his long wait, said he was really excited about the new iPad and couldn't wait to get his hands on it.
Zohaib was joined by hundreds of other queuers with a few joining him during the week, inlcuding Andrew Brackin who was the first to emerge from the Apple Store clutching his brand new iPad 16GB with Wi-Fi. Andrew told us he also queued for the iPhone 4S where he had met many of the people queuing today.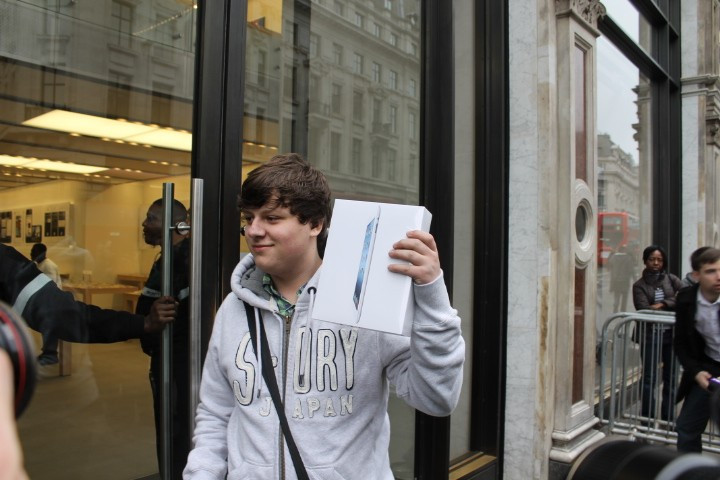 Andrew also told us that as well as passers-by on Regent Street taking pictures of him and his fellow queuers some people had been shouting abuse at them and at least one person had spat at them.
The vast majority of the queue joined from midnight last night as Apple launched the third generation iPad, with a vastly improved Retina Display, faster GPU and better camera.
We will have much more on the Apple iPad launch throughout the day inlcuding a full review of the new iPad, so check back soon.