Following a lot of speculation this week, we look at the pros and cons for Apple launching a 7in iPad mini.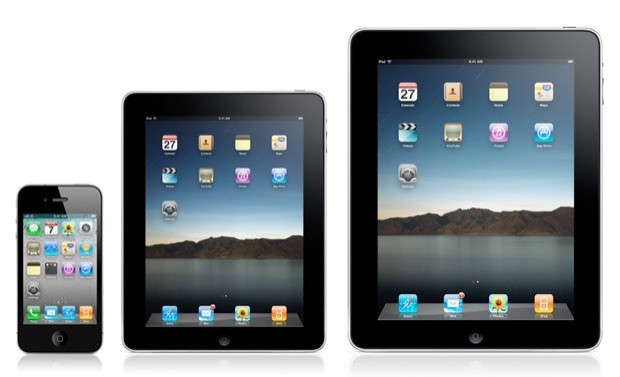 This week has seen a fresh round of rumours about the possibility of Apple launching a smaller iPad later this year, but will the company really change its ways and diversify its product range or will it stick to Steve Jobs' mantra of a streamlined product line-up?
Rumours about an iPad mini, which have been around since Apple launched the original iPad back in 2010, gained more traction this week with a number of respected publications predicting the smaller iPad will launch this autumn alongside the iPhone 5.
As always with Apple stories of this kind, they are based on quotes from sources with knowledge of the matter, who don't want to be identified. While we would always take these with a pinch of salt, the fact that both Bloomberg and the Wall Street Journal reported similar stories within a matter of hours of each other, gives the matter a lot more credibility.
Add to this a note from Pacific Crest analyst Andy Hargreaves, predicting the launch of the iPad mini later this year, along with predicted sales of 35 million at a cost of $299 (£190) each, and you can see why there is a lot of excitement building about the possibility of a 7in or 8in iPad.
Apple's response? Silence, as always. Its theory is to let the internet and media do the promotion for them and whip up enough interest in this mythical product that if it does eventually go on sale, all Apple will have to do it open the door and let millions of customers pour in.
But what are the chances of this actually happening? Here we sum up the arguments for and against the launch of a 7in Apple tablet:
Apple will launch an iPad mini
With the huge success of the iPad, and the iPod before it, the immediate response we have to a suggestion that Apple would launch an iPad mini is: Why?
It is not like it needs the cash (Apple is currently sitting on somewhere in the region of a $100bn cash stockpile), but there are another reasons why Apple might launch a smaller iPad. While no manufacturer has managed to launch a tablet to really challenge Apple at the 10in end of the market, Amazon and now Google is challenging it with 7in tablets.
7in tablets did not have the most auspicious of beginnings. The original Samsung Galaxy Tab was the first real iPad challenger but failed to capture the public's imagination, with the HTC Flyer and BlackBerry PlayBook the form factor continued to underwhelm.
However, the past eight months have seen something of a renaissance for the 7in tablet. Last November Amazon launched its 7in Kindle Fire which was based on the Android operating system, but was heavily adapted to promote content from Amazon's online stores for books, apps, music and movies.
Earlier this month Google launched the Nexus 7, which will go on sale in the UK in mid-July, and following Amazon's lead, is based around content, this time from Google's own Play Store. While we don't know how well it is going to sell, there has been a positive initial reaction from the media and consumers alike.
Both tablets are more than half the price of the iPad and with tablet still seen as luxury items by most people, price is one of the main considerations taken into account when buying a tablet. Therefore, if Google gets it right in terms of content (and it has some way to go in order to achieve this with music, TV shows and magazines missing from the play Store in the UK at launch), the Nexus 7, along with Amazon's rumoured Kindle Fire 2, could begin to capture a big section of the market.
And so it seem reasonable, if this move towards a 7in form factor happens, that Apple would want to take advantage of its already considerable market position. Producing a smaller iPad would not be much of a hassle for Apple either.
The company already has the software and content for the platform thanks to the success of iOS, iTunes and the App Store, so the only issue remaining would be the hardware, and this is something Apple does better than virtually any other technology company in the world.
So, with a growing market for a lower cost and smaller tablet, and with most of the pieces of the jigsaw already in place, it would seem like a no-brainer for Tim Cook and Apple to bring out an iPad mini, in order to maintain its position as the number one tablet vendor.
Apple will not launch an iPad mini
But it's not as simple as that. Launching a second version of the iPad would see Apple change the streamlined product line-up it has had in place since Steve Jobs returned to the company he founded in the late 1990s.
Jobs eliminated the bloated product range and replaced the 15 different Macs then available, with just four. Since then the mantra has been maintained -there is only one iPad, there is only one iPhone. It cuts out confusion, something many people get when trying to decide on which Android tablet or smartphone to buy.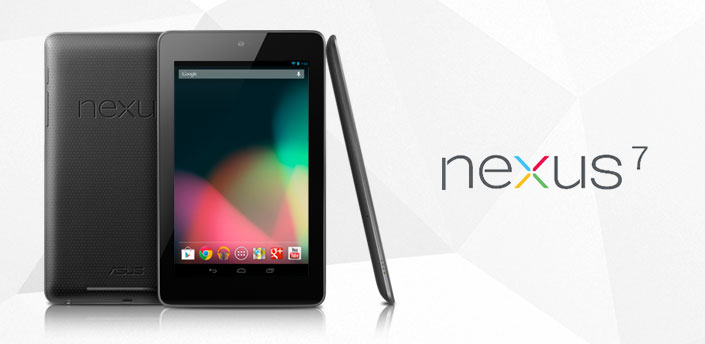 Adding a second version of the iPad would therefore change the way Apple has been doing things since 1996, but with Steve jobs no longer around, Apple could begin to fall back into the old ways of thinking
The second reason to think Apple won't launch an iPad mini is that it could cannibalise its iPod and iPad market. Hargreaves' note suggest that the iPad mini could take as much as a quarter of the iPad market, which seems like a lot, but considering the lower price, he may not be wrong.
A lot of people want an iPad, but not everyone could afford one, therefore those people who have so far made do with an iPod touch, may be tempted to upgrade to an iPad, as it will do everything the iPod touch does, and more - meaning a further drop off in already waning sales.
Speaking of price, this leads us to the final reason why Apple may not enter the 7in tablet market. While Google has pulled off a great coup by offering the Nexus 7 for just £159 and Amazon is offering its tablet in the US for a similar price, Apple just won't be able to do this.
While Google and Amazon are both taking a loss (or at best breaking even) from hardware sales, both are looking to make a profit from the content they sell through their respective tablets. This is not how Apple operates.
On the iPad 2, Apple made a profit margin of 57 percent, according to figures from UBM Techinsights, when comparing the sale price to the bill of materials. While this was reduced slightly to around 51 percent on the iPad 3, because of the Retina Display and LTE radio, it is still a very healthy margin.
If Apple was to compete with Google and Amazon, it would have to match the sub £200 pricing here in the UK, and we cannot see Apple giving up that huge slice of its balance sheet, just to compete with Google and Amazon.
Apple is a premium brand name and can therefore get away with charging more for similar products, which means that if it did launch a 7in iPad, it would almost certainly be a lot more than £200.
Verdict:
Weighing up all the pros and cons, we have come to the conclusion that Apple won't launch an iPad mini. It won't want to dilute its brand value by launching a 'cheap' tablet, and will know it won't be able to compete with the Nexus 7 or Kindle Fire if it doesn't drop its prices significantly.