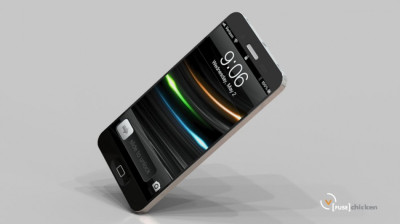 Apple is set to launch the latest version of its iPhone at some stage this year and to whet your appetite some amazing new concept designs have been revealed which look very appealing.
The designs, from [FUSE]chicken have been released to celebrate the launch of the iPhone accessory Une Bobine, on Kickstarter, the funding platform for creative projects. And we have to say the designs are certainly some of the most realistic concept images we've ever seen.
Not only have images been released but also specifications for the iPhone 5 based on what [FUSE]chicken things will be announced by Apple. And again, we have to say that the proposed specs may not be completely off the mark.
The full specs are listed below but the designer believes the next iPhone, which could be launched at Apple's Worldwide Developer's Conference on 11 June, will have a larger 4in Retina display, be over a millimetre thinner than the current iPhone and feature a 10 megapixel camera on the rear.
However it is the all metal design which is the most eye catching thing about these concept images, and we have to say that we love the look of the new iPhone 5 as designed by [FUSE]chicken .
While you can see more images on the [FUSE]chicken website, we put together a gallery of nine of our favourites here, including some showing off the unique coil-like Une Bobine iPhone stand.
iPhone 5 Specifications
Size
Height: 4.14in (105 mm)
Width: 2.25in (57 mm)
Depth: 0.275in (7 mm)
Display
4in (diagonal) widescreen Multi-Touch display
Camera
10 megapixel iSight camera
5 megapixel front camera
Audio
Quad speakers for stereo in landscape and portrait
Central headphone jack